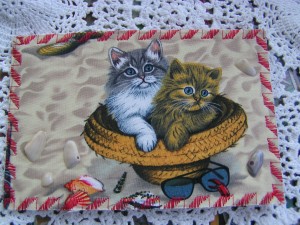 Carolyn M. TFPC 25-3.  Look at these beautiful kittens at the beach.  She embellished sea shells on the card and made it even prettier.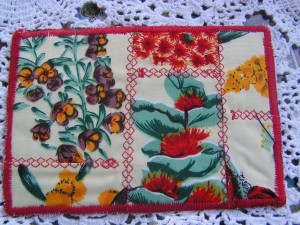 Pam M. TFPC 25-3. This card came all the way from Australia.  I think the flowers are so pretty.
Now here is the back of the card. Look how she drew off flowers and her neat handwriting.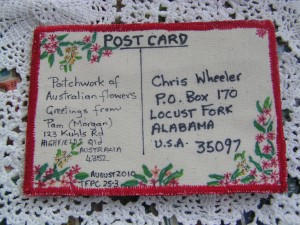 On Trading Fabric Postcards we sure have a great group of members. I wish you all would join. If you have any questions just send me a message.