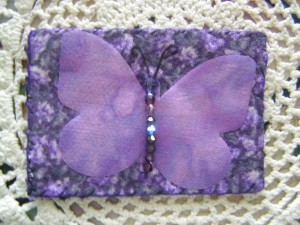 Purple Swap, Artist Trading Card by Lisa Cotrell. It is 2 1/2 by 3 1/2 inches. I love it. So beautiful.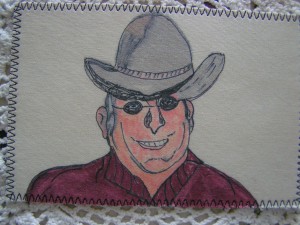 Gary G. by Eva Grote, TFPC What your spouse looks like.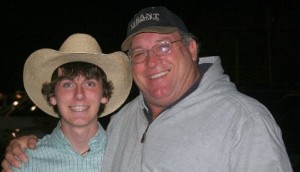 Will the REAL GARY G. PLEASE SIGN IN!!!  Remember What's My Line?  Well this is the real Gary G., Eva's husband that she made her card to look like.  Eva our Gary's are real handsome are they not?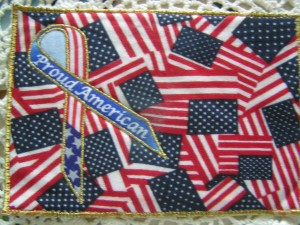 Laura B. Flag Swap on Trading Fabric Postcards. I love this card. This is her first time to be in the swaps and I hope not the last. GREAT JOB!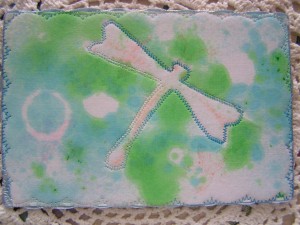 Stephanie L. TFPC 25-2 Swap. I love this card! Great job. Is this sun printing?  You have to share your technique with us.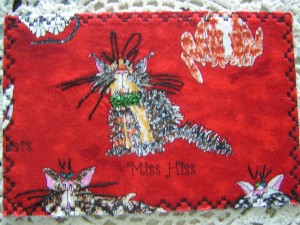 International Cat Day Swap.  This was from Carolyn M. I Love this card. The red is so beautiful and great job on "fixing up" the cat!  I love it!
LAST BUT NOT LEAST BY NO MEANS!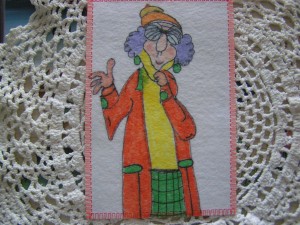 Maxine. You see I am giving away Maxine Fabric this month here on the blog.. At the top of the right hand side of the front page you will see a widget Give A Way. Just click there to be directed to where you register to win. Simple as that. 
This card was made by Eva G. who had the postcard of her hubby. She told me on the card that she colored it as we say in the south, with Copics. I never have heard of that and she told me it was a type of crayon to use on fabrics. I am researching it now to put in my store on www.welovequilting.com
Eva I love this card. Great job.