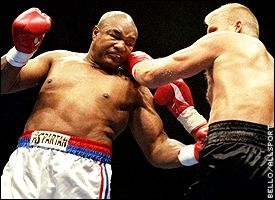 George you should be ashamed. Have you taken to many punches to the head?
We have loved you, followed your career, thought it was adorable all your boys are named George and even bought your George Foreman Grills.. WHICH I HAVE ONE AND I WON'T BE PURCHASING ANOTHER.. You want to know why?  IT IS NOT MADE IN THE USA!
Yep the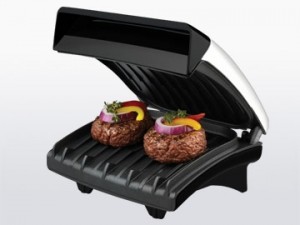 Is not made in the USA. Mine says MADE IN CHINA!
We have made you a bazillionaire and you do not even have the love for
.  
When my grill quits working before I spend my American money on these grills NOT made in USA I will get a clean brick wrap aluminum foil around it and use it for my press. In the meantime I have found a sandwich press, MADE IN THE USA.. South Pittsburg, TN to be exact https://secure.lodgemfg.com/storefront/product1_new.asp?idProduct=4176 .  Their cast iron is made in USA but their enamel ware is made in China. In fact ALL the cast iron you see in the stores that has lodge on it will be made there and that is a lot!  You could get the skillet with the ridges and then get the press and you have own sandwich press that even if the lights are out you can still cook your sandwich over a fire or grill. Now how's that?
SHAME SHAME SHAME SHAME George you live in the USA and you do not even have the love for your brothers and sisters to find a factory here to make your products. SHAME SHAME SHAME ON YOU! 
SAY NO TO THE BELOW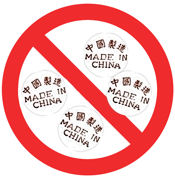 Every time we buy MADE IN CHINA or some other country, you are putting yourself, family and friends out of work!  Are you ok with that? Don't come crying to me when your job is outsourced to a foreign country and you just have purchased a boat load of Made in China or Indonesia or some other country… WE HAVE DONE IT TO OURSELVES!! LEAVE THAT CRAP ON THE SHELVES.. Support the USA where you live and reap the benefits of being the best country on the face of the earth!
To the ones that live in Australia, England or whatever country BUY YOUR OWN PRODUCTS!