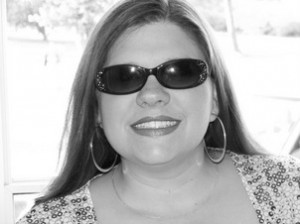 Meet Shannon Hillabrand. I have known her mother and father for a very long time and was fortunate to get to know her last year. She is young, healthy and full of ideas. She lives frugal and I admire her for being able to succeed on her way of life.  I talked with her and decided maybe she could help all of us do better. She agreed to write some articles for the blog. I welcome her and hope you do also. Thanks Shannon for any ideas you have. Here is what she had to say.
Howdy all. Chris has given me an opportunity to share with you my frugal shopping hints and ideas on her awesome blog. I am uber excited to share because saving money makes me feel wonderful and I love to tell people what good deals are out there if you just look.
My husband Ben and I were both in the Navy. While we were in the military we never worried about money in the bank, we didn't even balance a checkbook – money was just there. I got out in December 2005 so our income went from 6k a month down to 4k a month. It hurt but it wasn't devastating. I found a job with the post office delivering mail a couple days a week and that kept us above water. Ben and I both decided he needed to get out of the military since we have two daughters. Kids grow up so fast and it wasn't fair to the kids or to him to miss out on each other's lives. He got out September 2007.
Ben started looking for a job one year before his enlistment was up. No luck. When he got out our 4k a month went down to $800 a month. That was devastating! Here we are with two car payments, bills and two children (thankfully we had family that took us in). Ben had to get a job with a grocery store as a stock clerk until he heard from other jobs. He brought home $200 a week after health insurance and taxes (so we lived on $1000 a month for 9 months). This is where we learned to be frugal and watch every single penny we spent!
Ben now has a great job with the power company and I am able to stay at home and take care of our two children (one in the oven – due in April 2011). We will never go back to our wasting money ways!
We have chosen to live without cable/satellite – we watch free HD TV – CBS, NBC, 3 APT channels, CW, MY68, Retro TV, Fox, National Public Radio channel and a few more channels (that's at least a $60 a month savings), we have a prepaid cell phone that Ben and I share – we spend $20 a month (that's a $59 savings), we canceled our long distance service – we text our friends and family and they call us – for other long distance calls we use a prepaid calling card we bought for 5 dollars ($30 a month savings). We have dial-up internet (that one's not by choice – we live out in the country) so we are saving $45 a month there. We save at least $194 a month on TV/Phone/Long Distance/Internet – so as our treat we NetFlix movies! Most of the shows that we miss not having cable/satellite we can put on NetFlix and watch the whole season at once – if there is something we just can't wait to see we go to the library and watch it on www.Hulu.com for free.
This is just a start of where we can save money (and the planet too)! Thanks for reading and I will post more soon!!