I have had a lot of people want to see what I got yesterday at the Junking Party. Here goes.  I forgot one..The elephant so I came back and edited.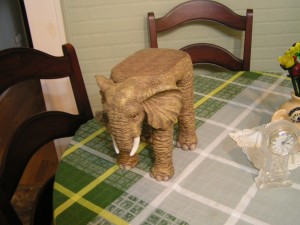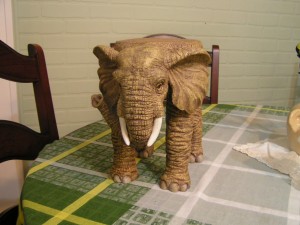 My elephant planter. Are they not suppose to bring you good luck?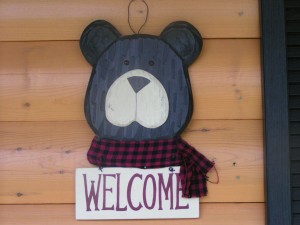 I love this carved wooden bear.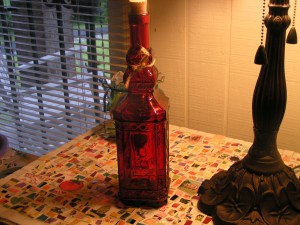 It was pouring down raining or I would have taken this outside.  But you get the idea. This gorgeous red bottle.  Helen and others with Bottle Trees, I think I have seen these kind of bottles at Hobby Lobby. I will look this week and let you know.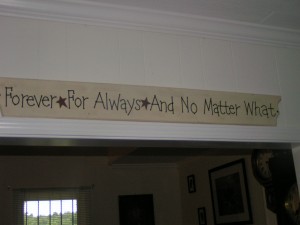 I told Gary I was glad I got this. It was just how I feel about him. For Ever, For Always and No Matter What.. WE WILL BE TOGETHER!!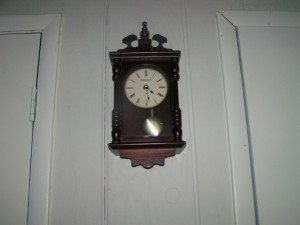 This clock chimes every hour. It has a sweet sound.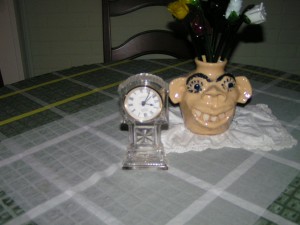 This chrystal clock. It needs a battery. It will work when I get a battery.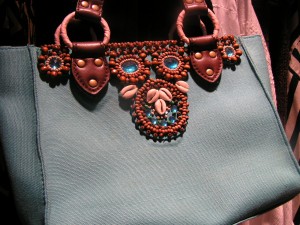 This purse is turquoise. I was in the closet, taking the picture.. But it is beautiful and it had a penny in it. The more wild, gaudy or colorful something is I just love it. I sometimes go out looking like a rodeo clown. I don't care. Colors make me happy and so what if nothing matches. Remember…. find your way down your own path. You will be amazed what you discover along the way!