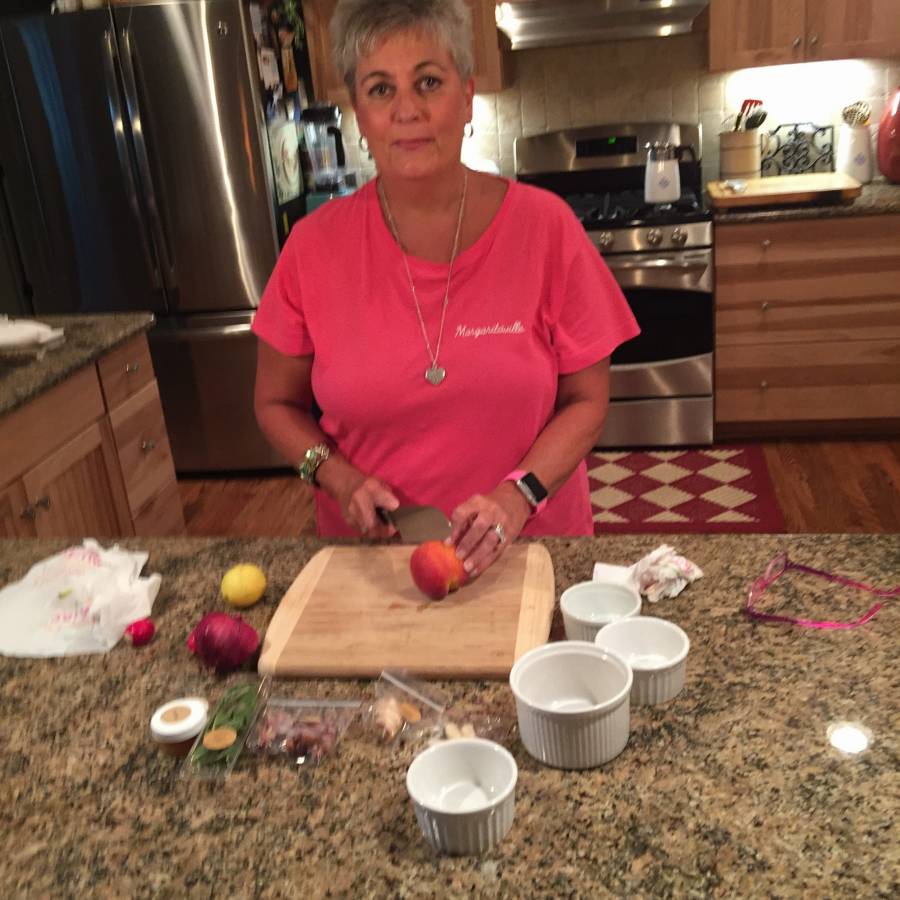 I decided to day to give you all a treat. NO GOWN!!  We had an eye appointment, well Precious did and I decided to start out cooking in my regular clothes. Trying not to scare away my readers. Precious is not a great photographer and I am not really one that likes to get my picture taken so  he snapped me at an inconvenient look but that is ok, that is my normal smirky look! Plus I was laughing at him.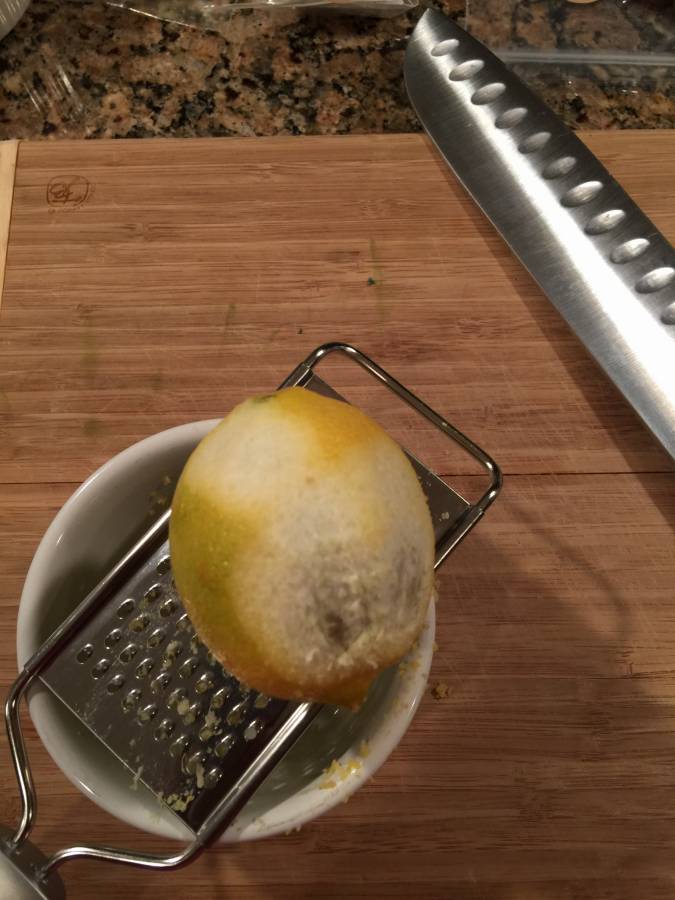 My Biltmore knife and lemon on the grater. I love the smell of lemon and lime when it is being turned in to zest.  I guess that is what you call it.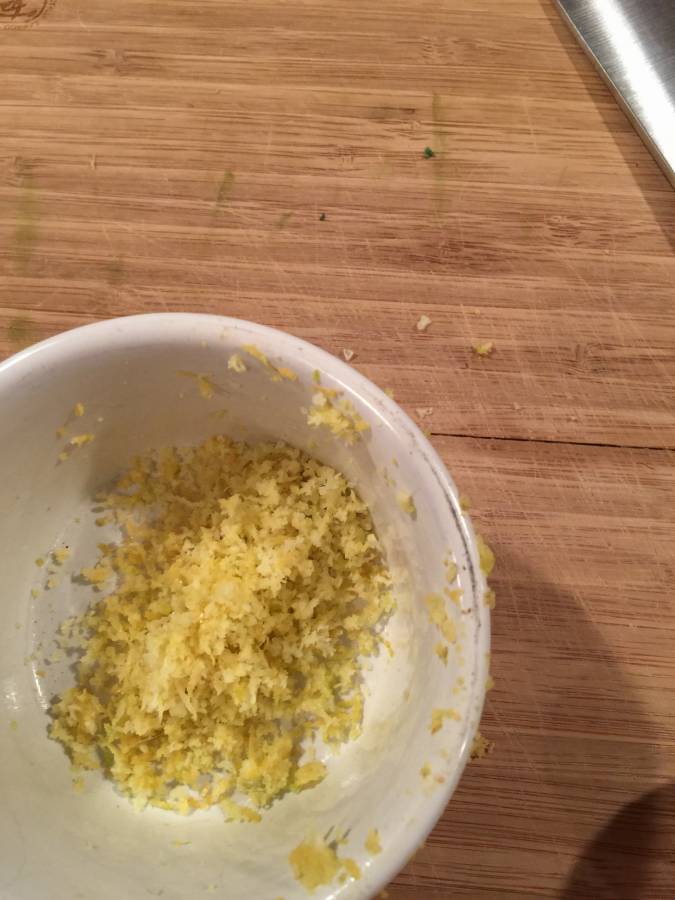 Smelled so good.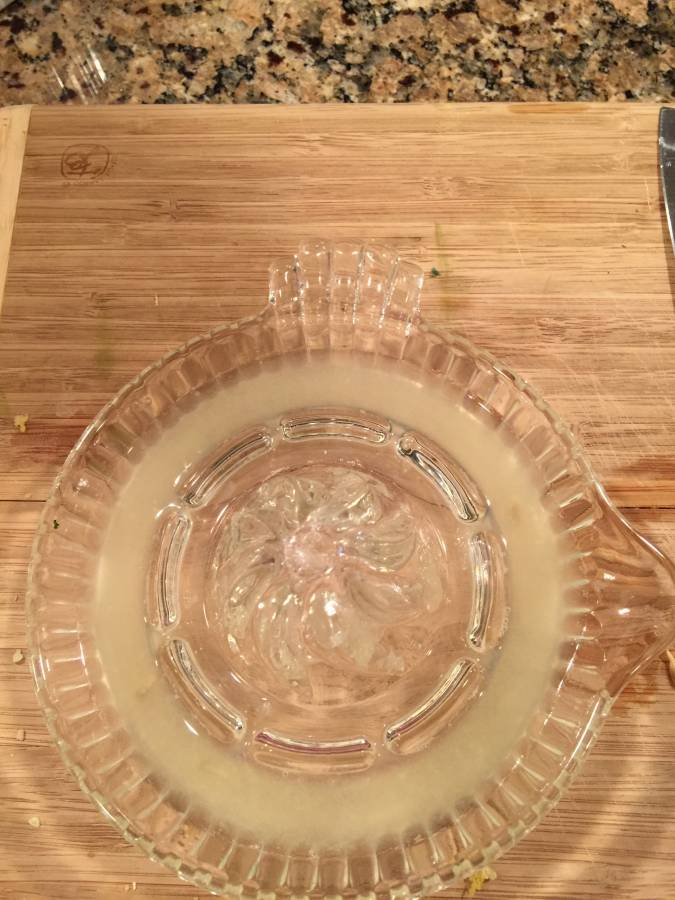 Thank you Granny I sure have been using your vintage juicer!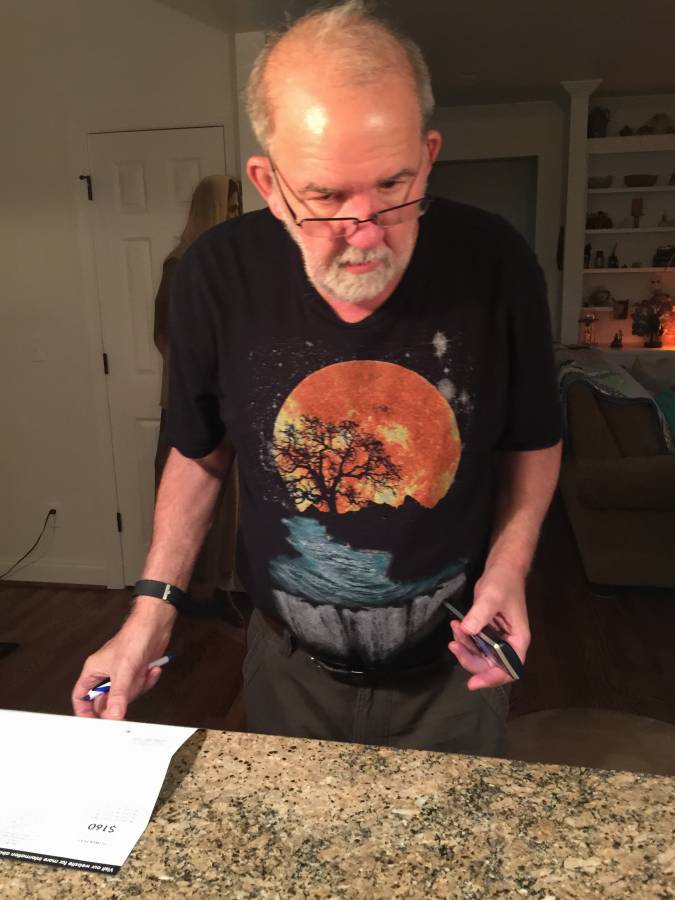 Little Precious working on a project.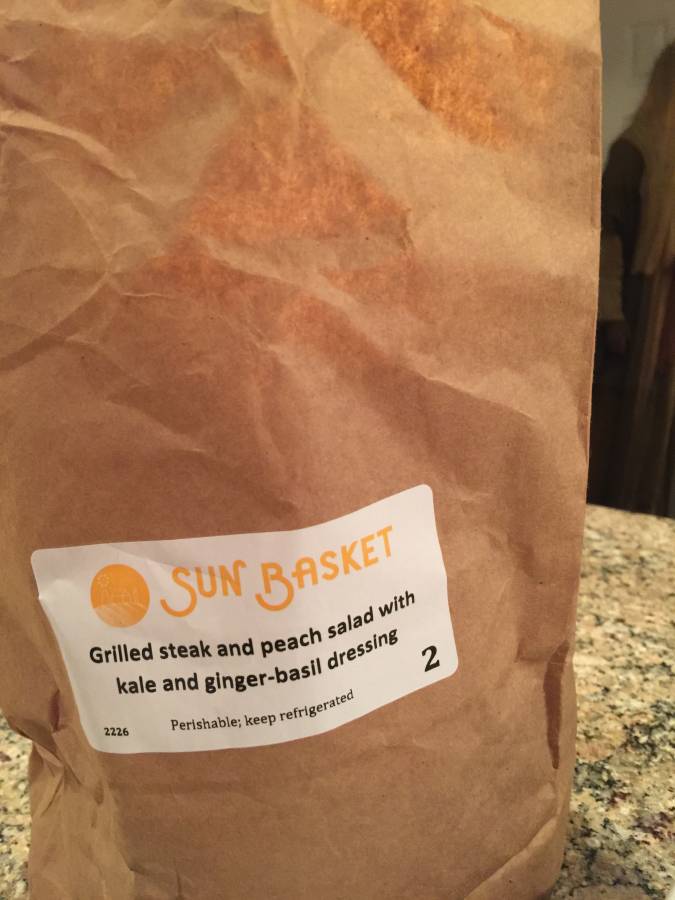 There is lots of goodies in the paper sack.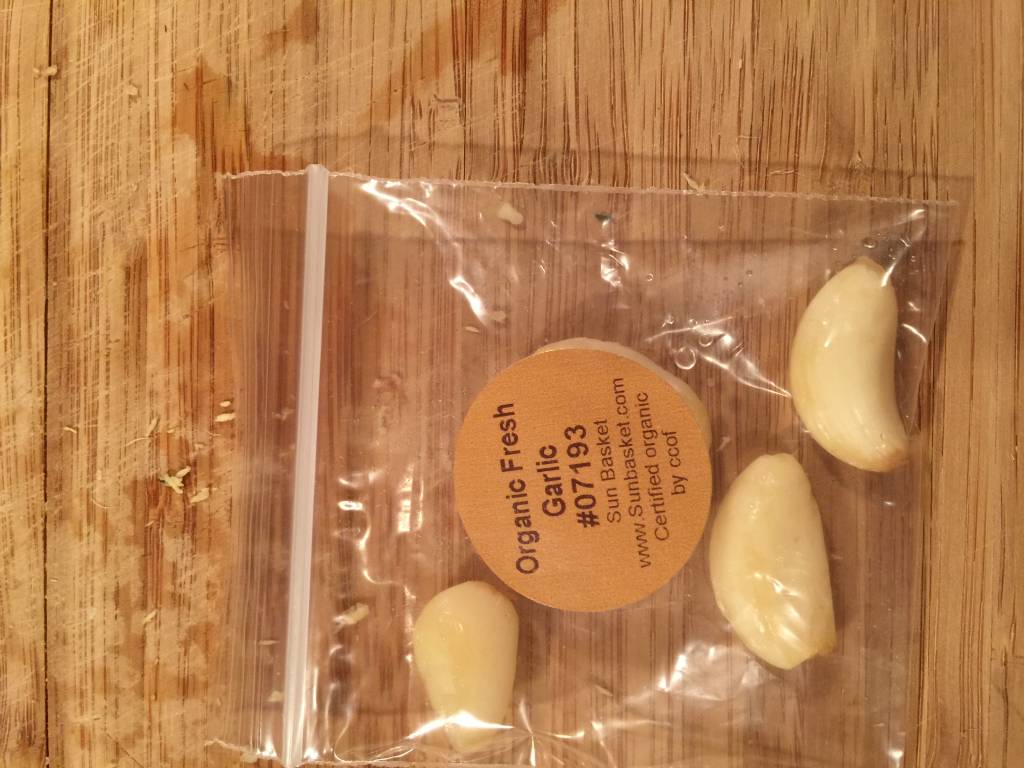 I hate garlic but I decided I was going to use it anyway. At least it will ward off the vampires. It turned out pretty good.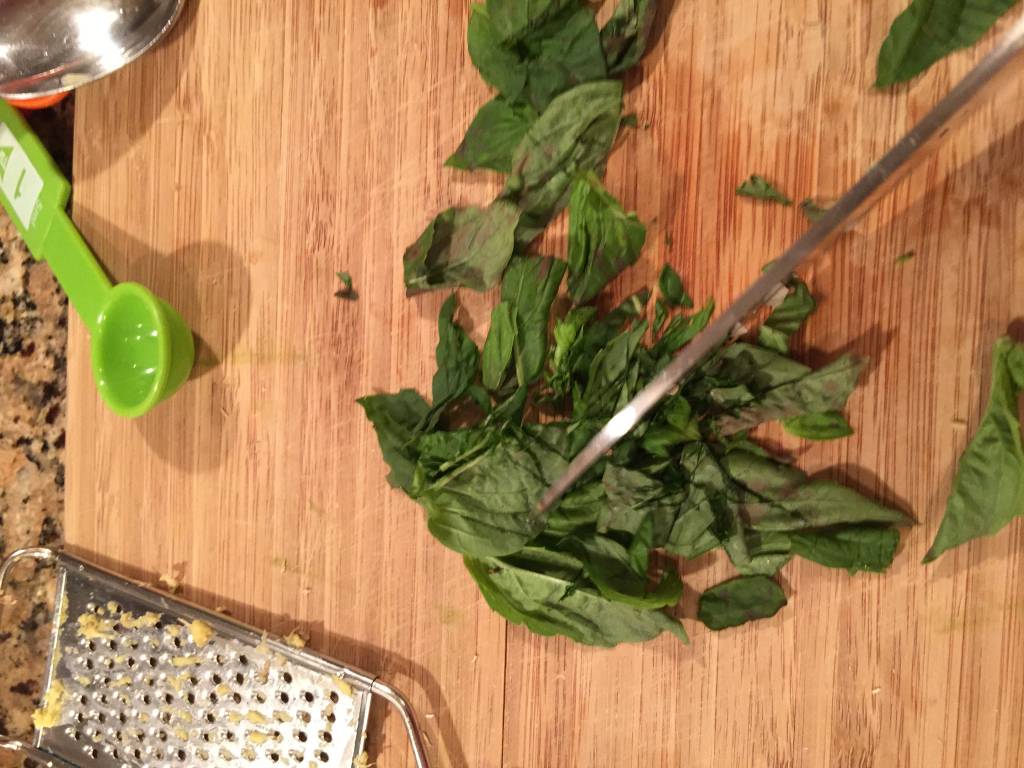 I don't know why this is sideways, just turn your head.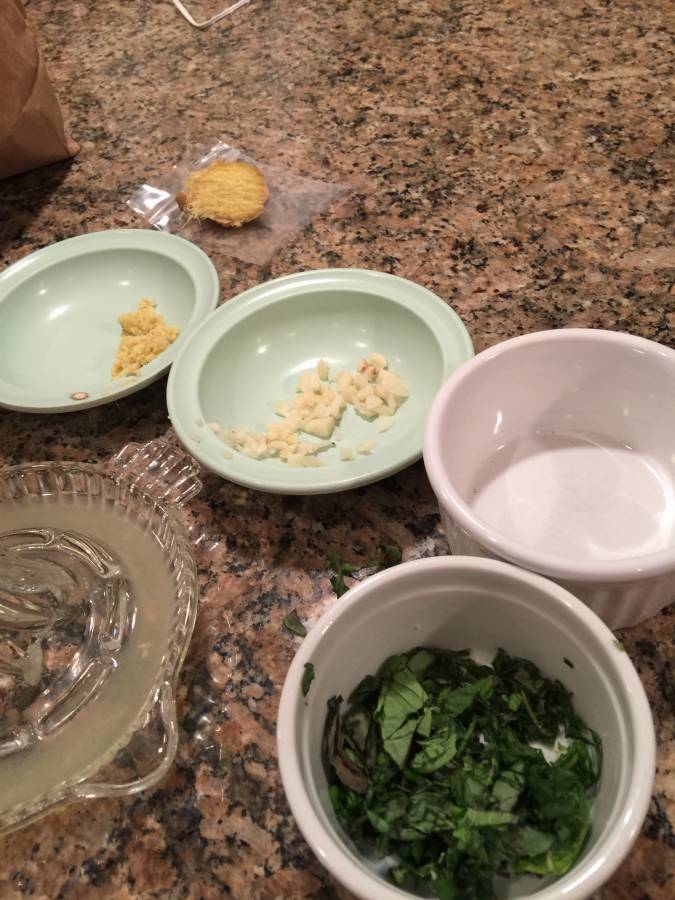 Ingredients almost ready. That is ginger in the background.  It smells so good.
I have two friends gonna love my spatula.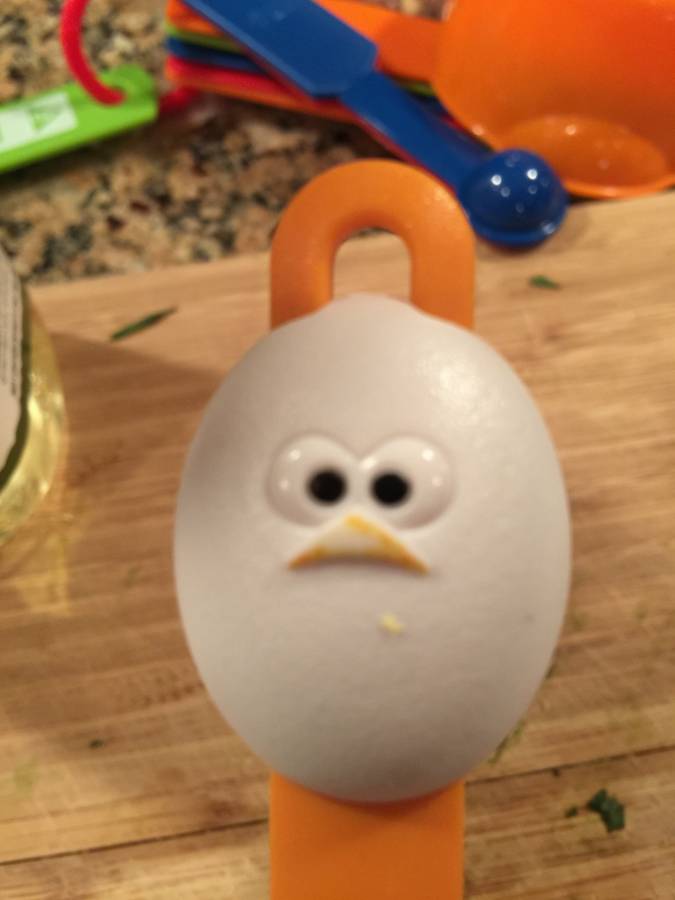 Hey Deb, hey Lisa.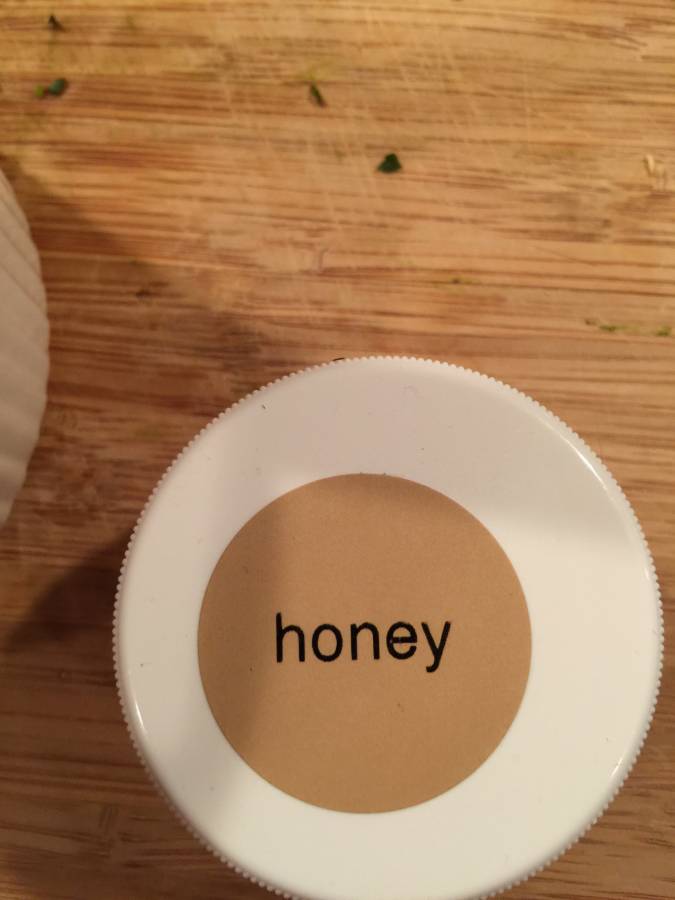 Honey I am home! They sent exact amount you need.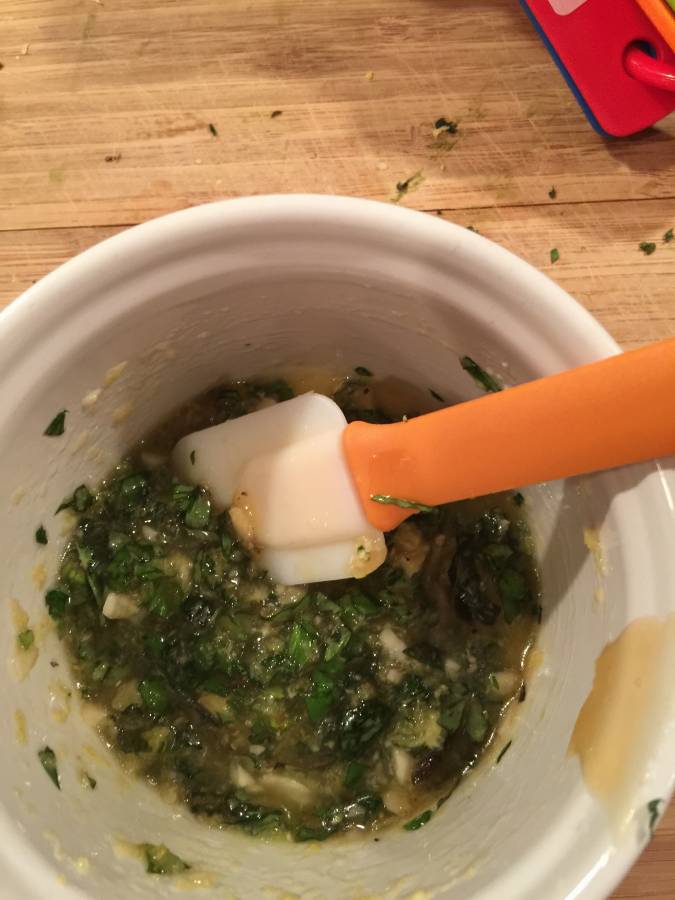 Stirring up a storm! It smelled so good. I had some lemon juice left and I took the plunge and added it and it was the perfect amount.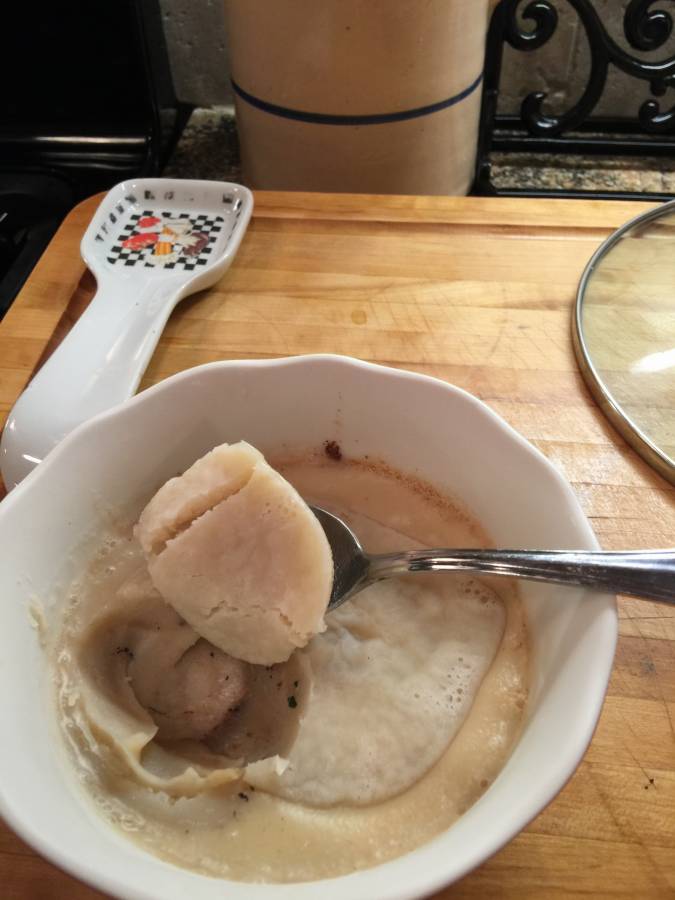 The instructions called for any kind of oil you wanted to use to cook the steaks, I save bacon grease in refrigerator. I do not pour down the sink and I wait until the bowl if full and if I am not going to use any I put in garbage can without a mess. I decided to cook the steaks in some bacon grease. I AM GLAD I DID THAT! Very good.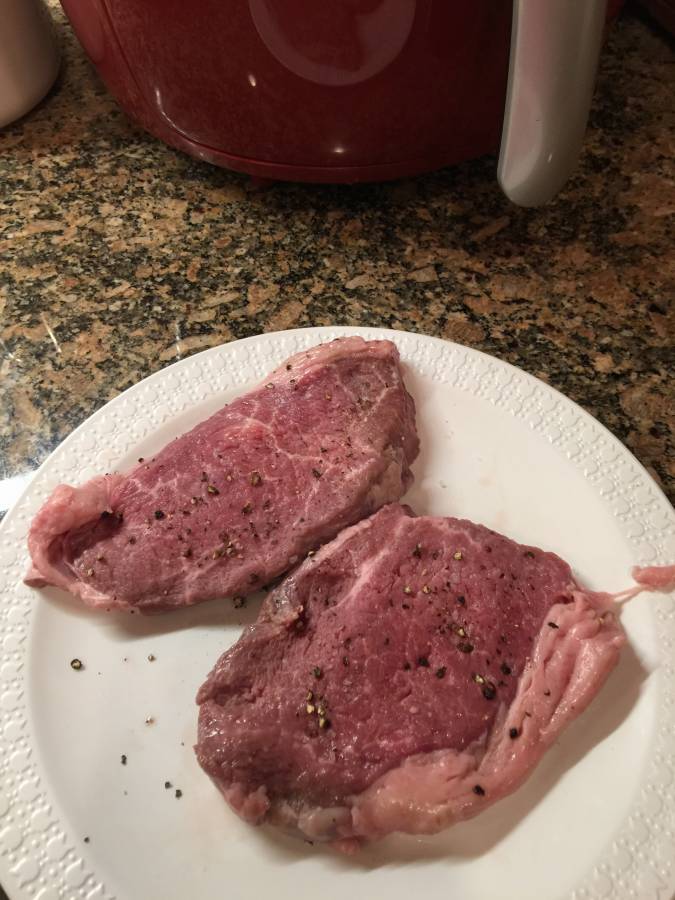 Two generous size portions grassfed beef. It was really tender.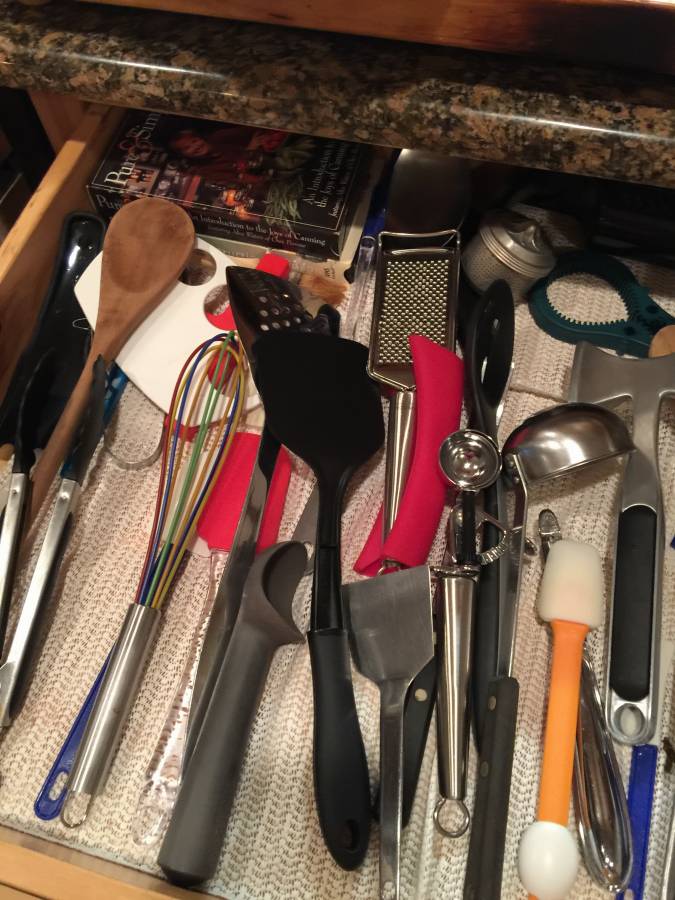 A friend came to visit one time with her husband to teach me how to make egg rolls. She said "For someone who does not cook you have everything."  Half the items I do not have a clue what they are for I just knew one day I would need them.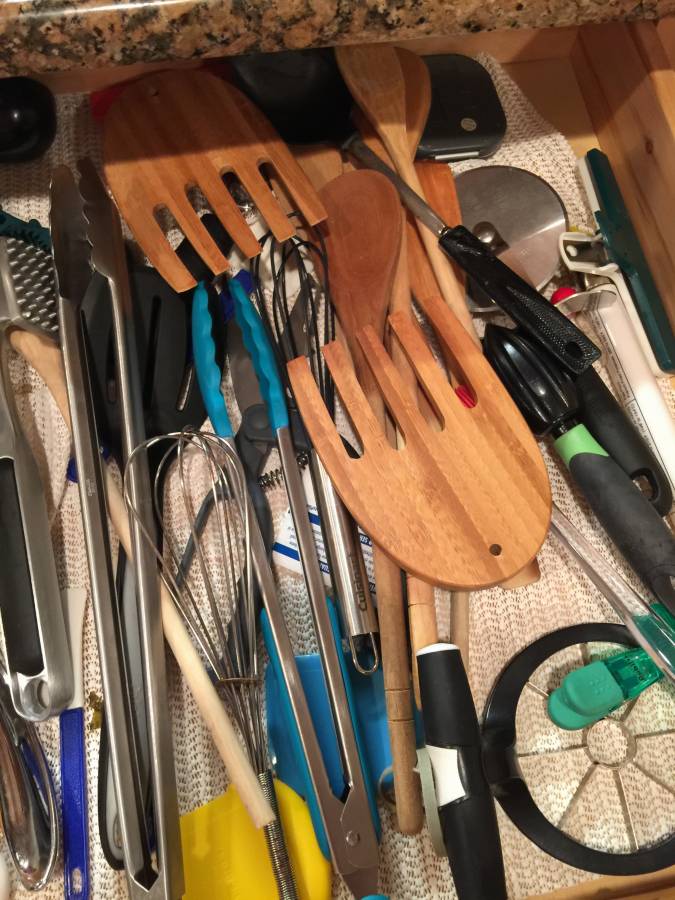 I'll have it when I need it.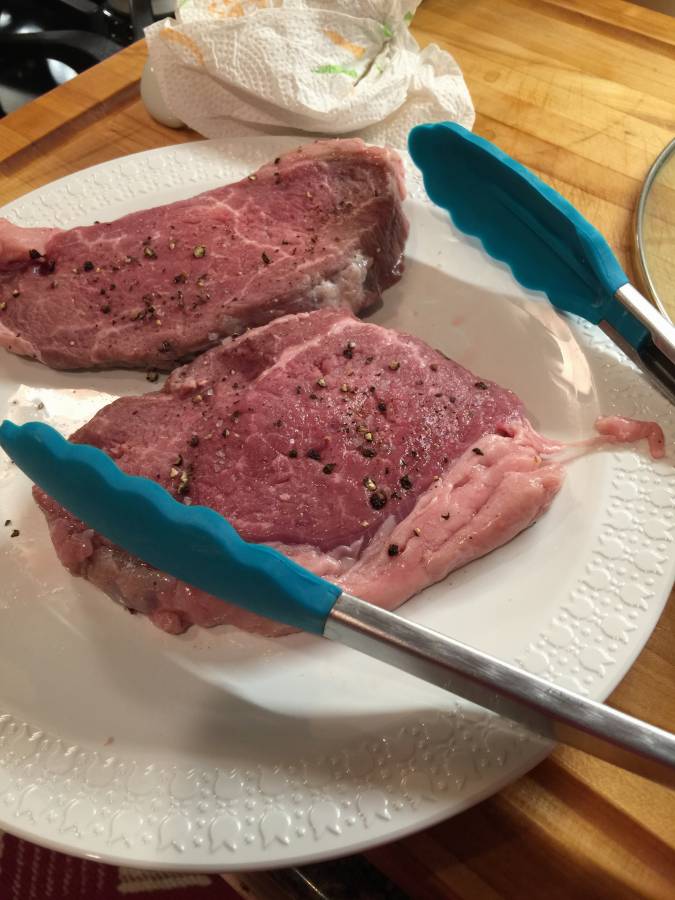 I liked to never found those tongue hickies. They work wonders.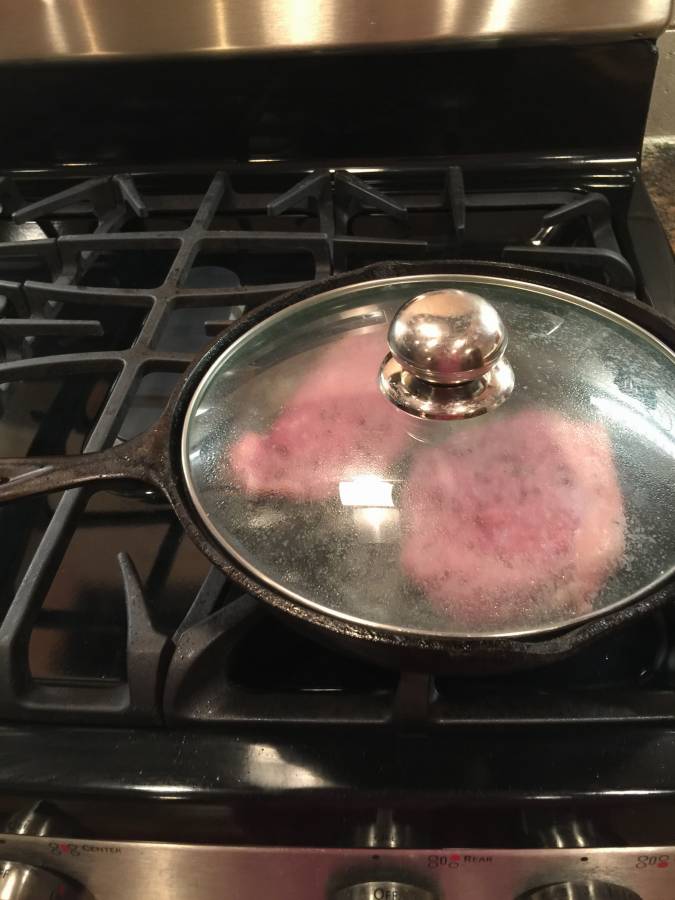 I can NOT STAND for one speck to be on my stove. It is only four years old and it does not need to be messy.  I keep it looking perfect.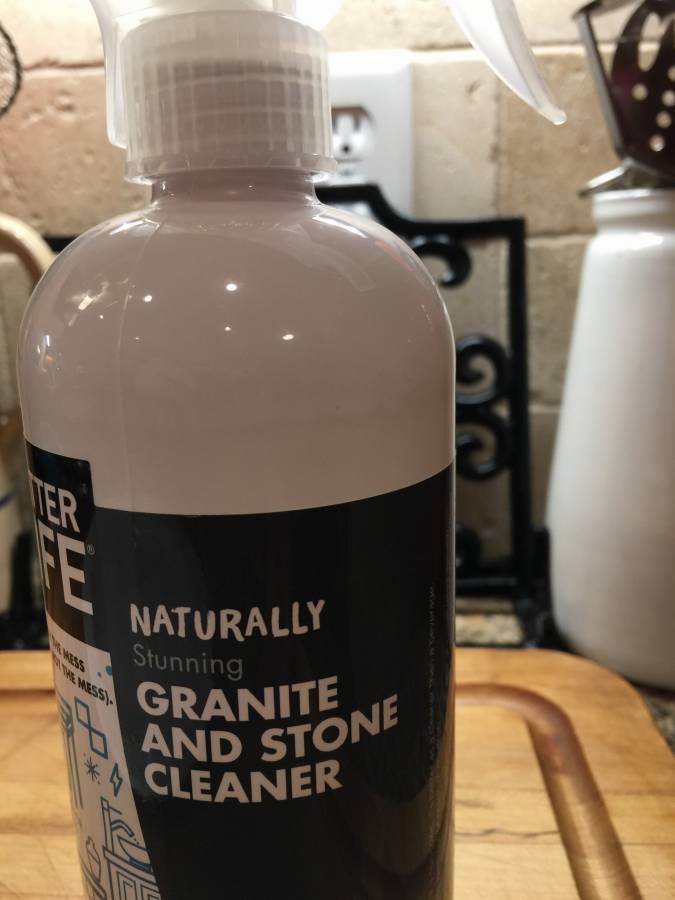 I love this stuff. All natural and it used to be called "Take it for Granite"   CleanHappens.Com  WONDERFUL ITEM. My friend Janus introduced me to it.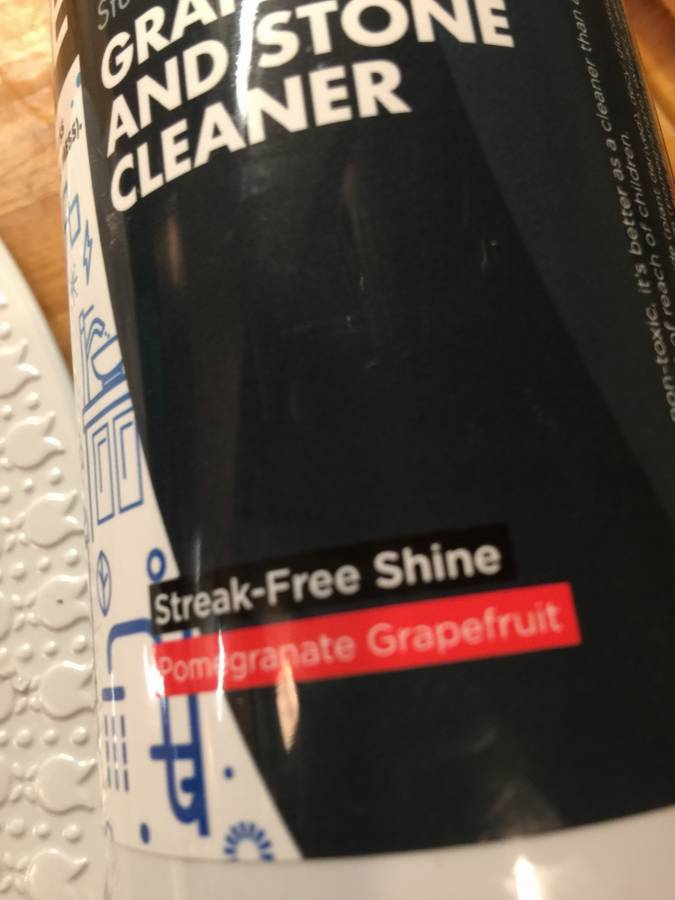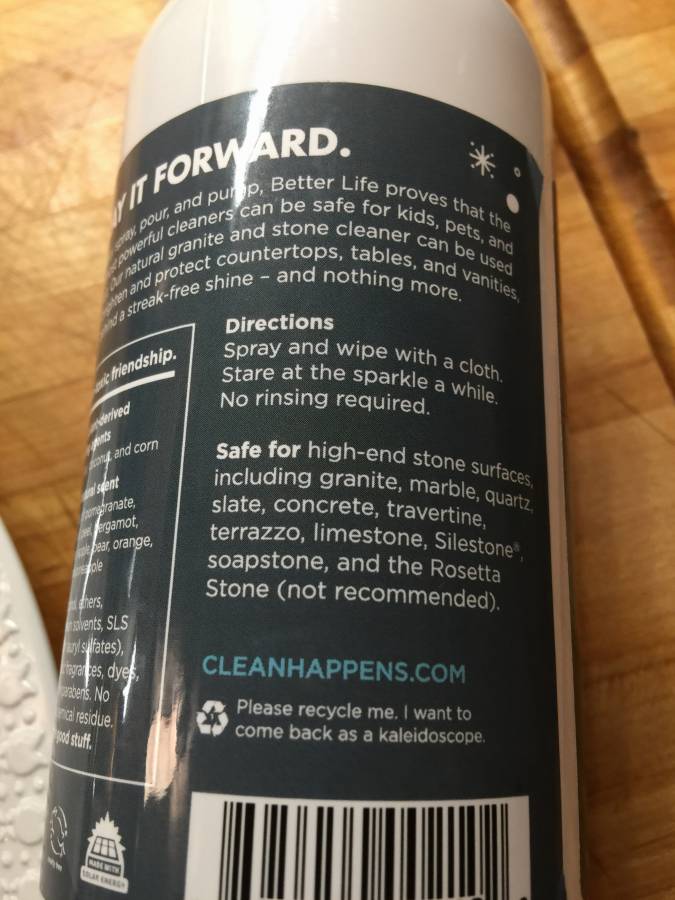 I buy six bottles at a time.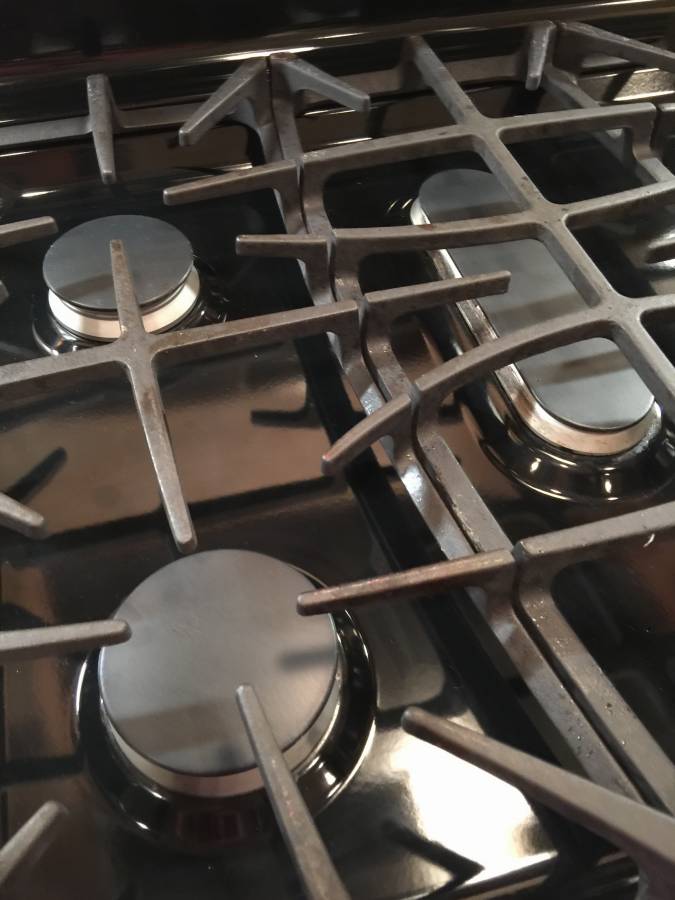 See how clean it makes my stove along with the granite?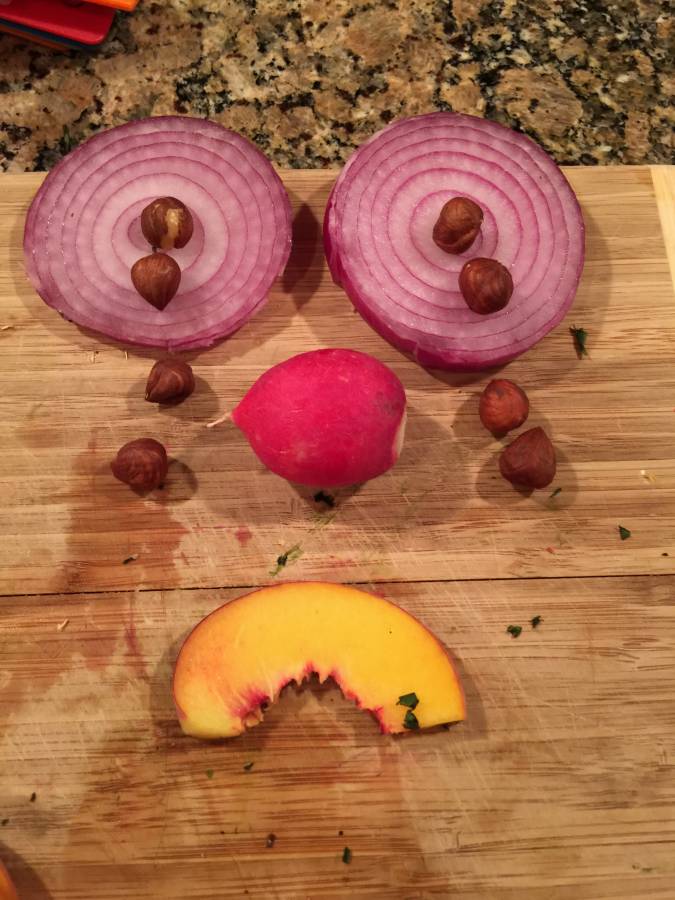 Chopping up onions always make me have tears!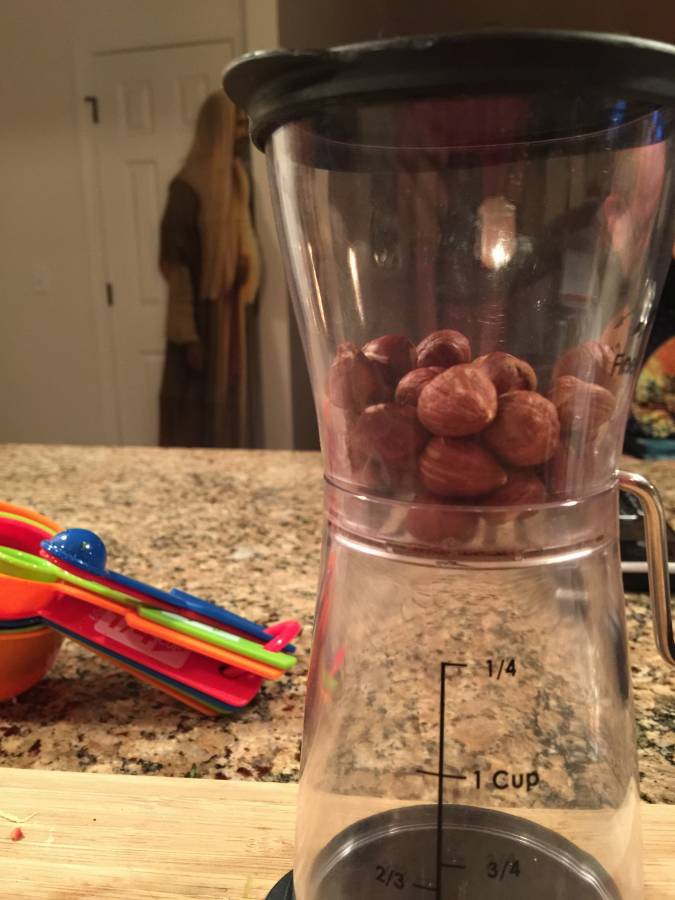 When it was time to chop the nuts I tried to chop with knife and they rolled all over the counter to the floor and I was like what am I going to do??? Well I forgot I had this chopper thing.. Worked like a charm.
All my friends know I burn everything. The cutting board is no exception. See the burn????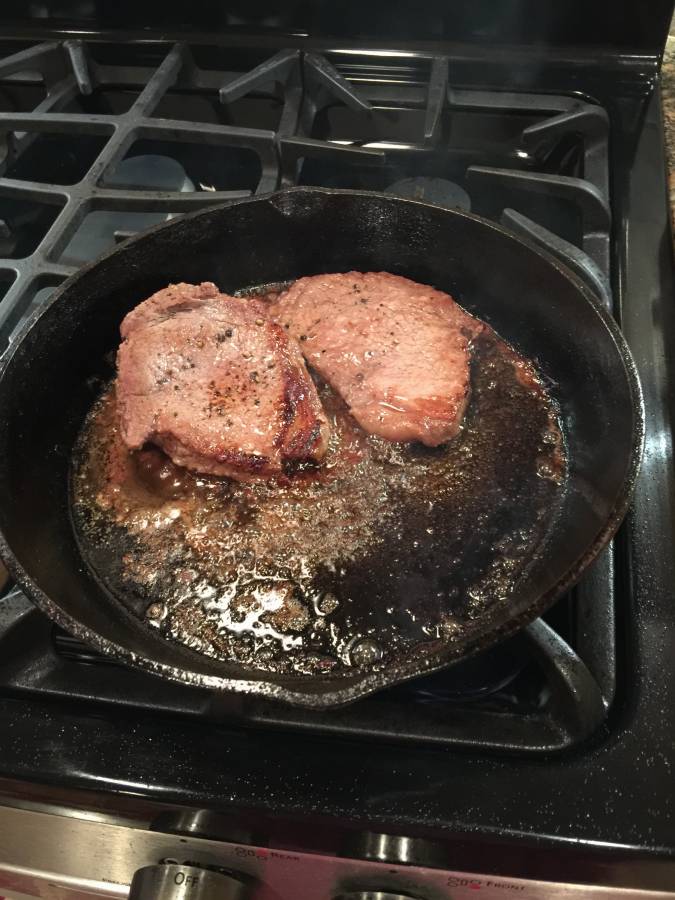 They were smelling so good I almost just ate them out of the skillet and forgot about the rest. Cooking them in cast iron with some bacon grease oh my! I do not think we have used our grill much this year. We will water till fall!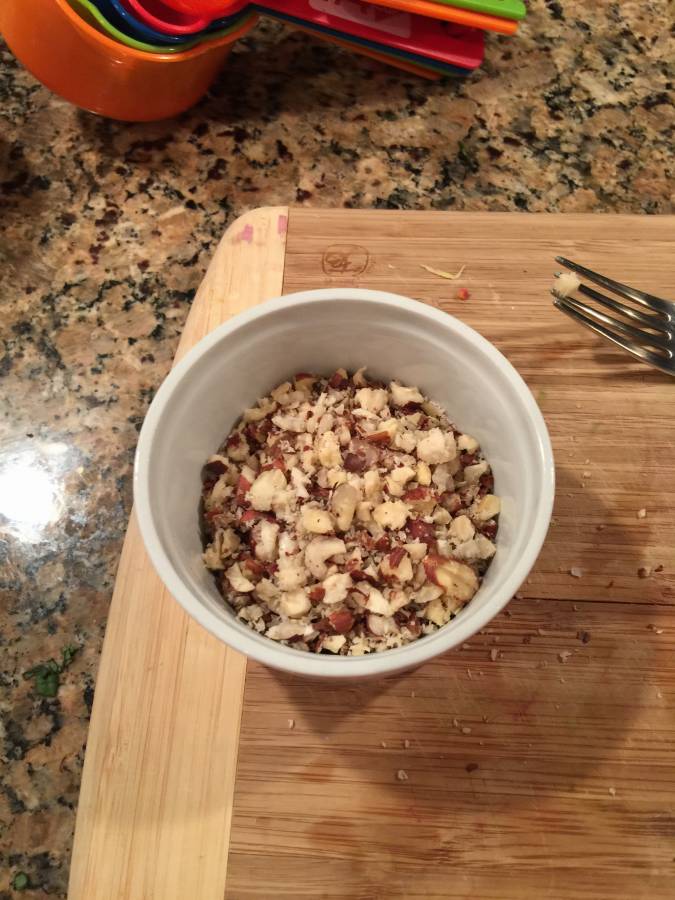 Nuts chopped quite nicely. Hazelnuts to be exact.
Dishwasher right by my leg. It was a breeze cleaning up.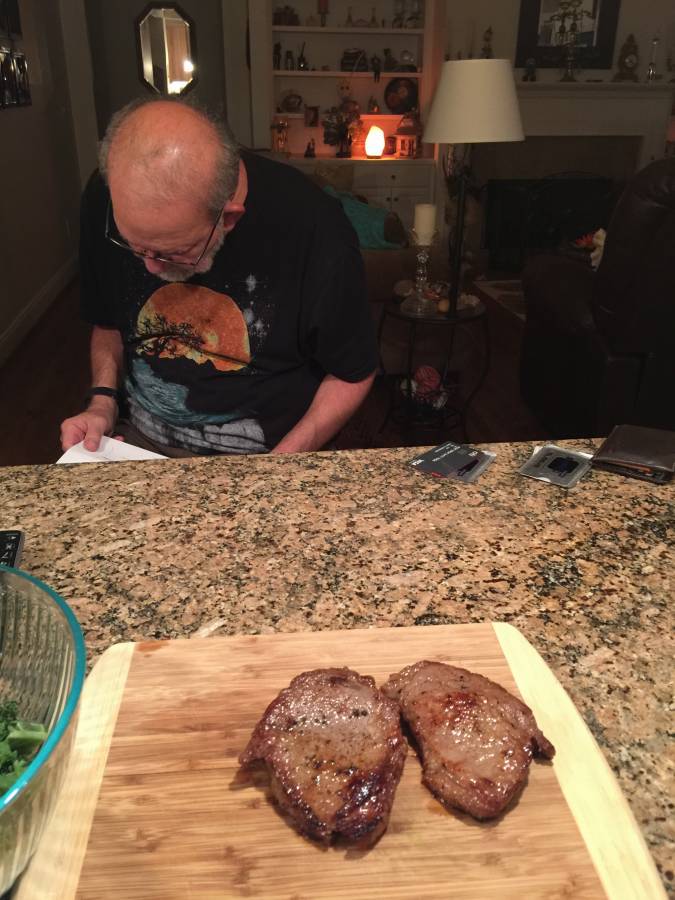 Steaks resting and what do the young folks say "My Bee is studying or is it Bey?"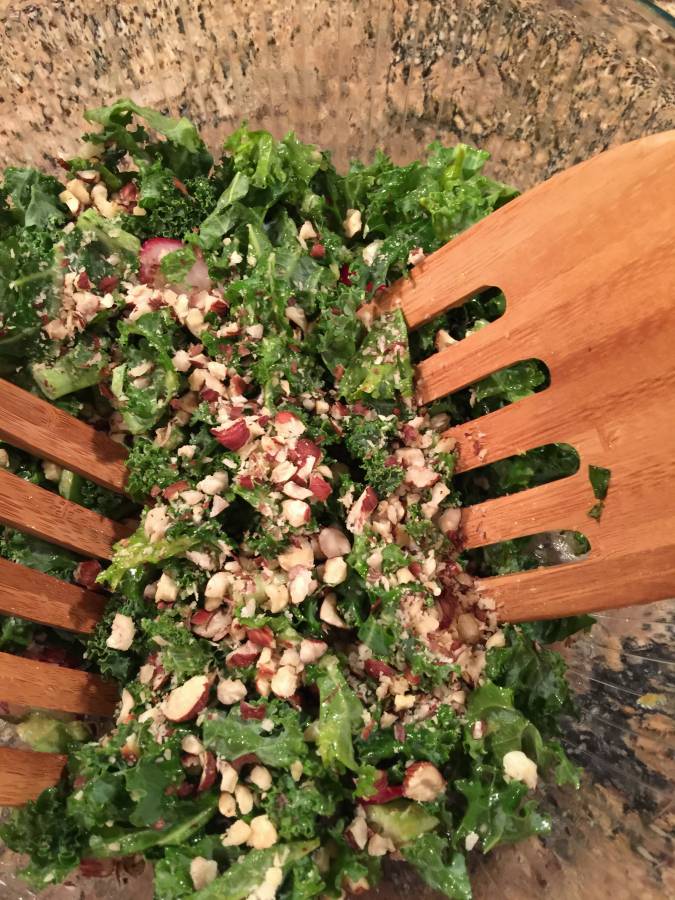 I knew one day when I saw those teak "hands" that one day they would come in handy. They did. Mixed up the salad perfectly.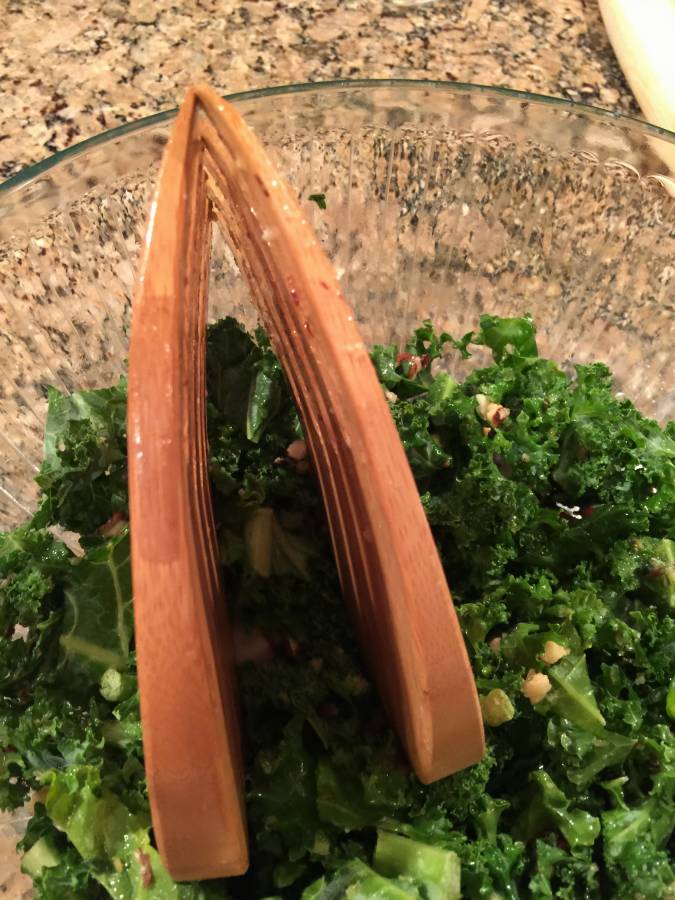 Praying eveerything will be ok.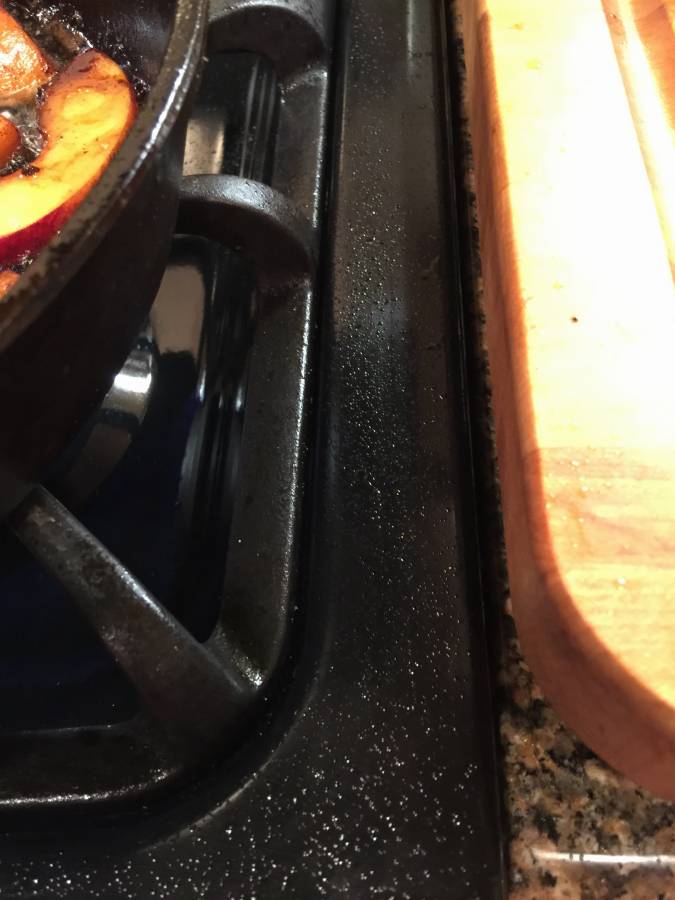 Freaking.. splatters on the stove.  I nearly had to stop cooking and clean but I held off. I almost committed to therapy it was so upsetting.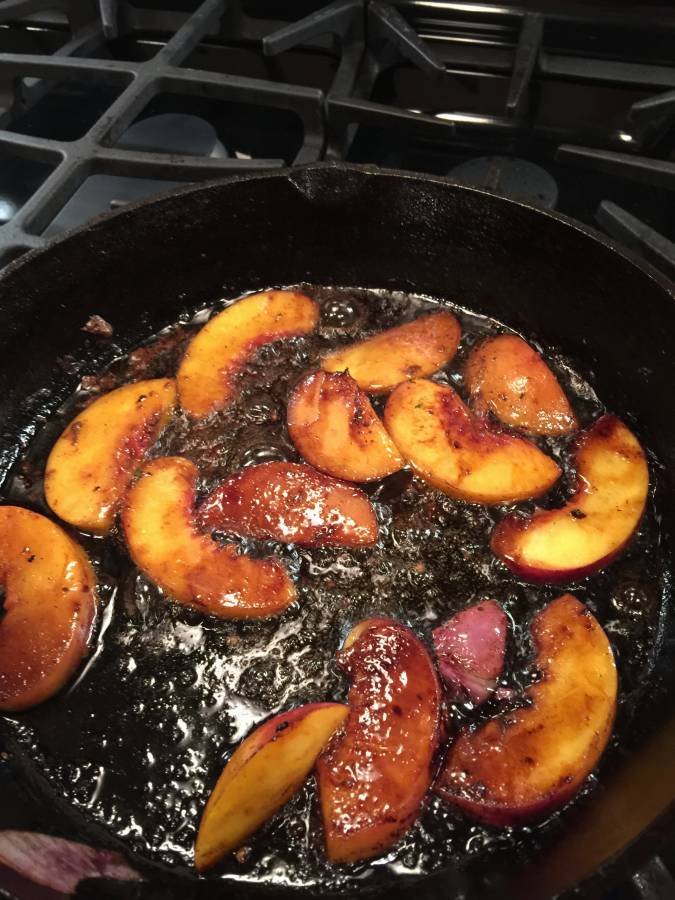 Ok.. A few weeks ago I had to stir fry grapes and blister tomatoes and I was like "I don't think so "but I did. Today I had to fry peach slices and onion in the oil that the steaks were cooked in. One side of me said "dont do it" one side said "you better do it."  I DID. I am glad it is good.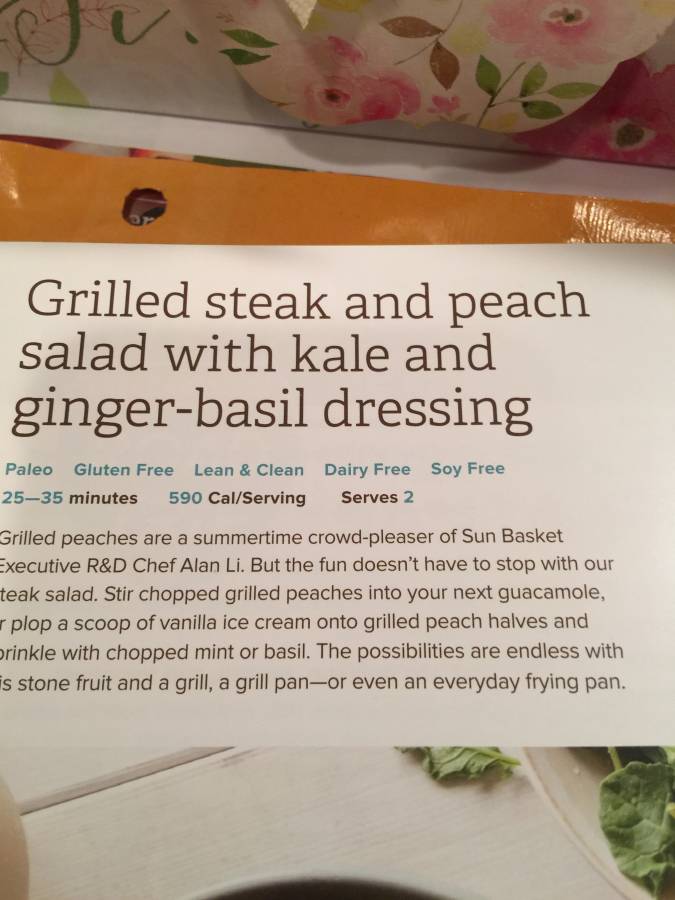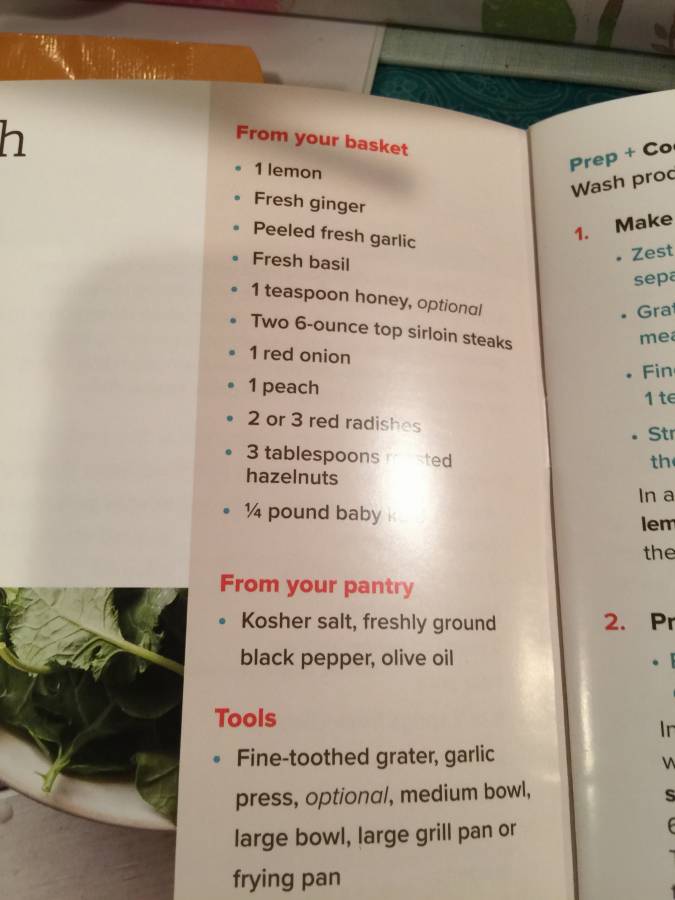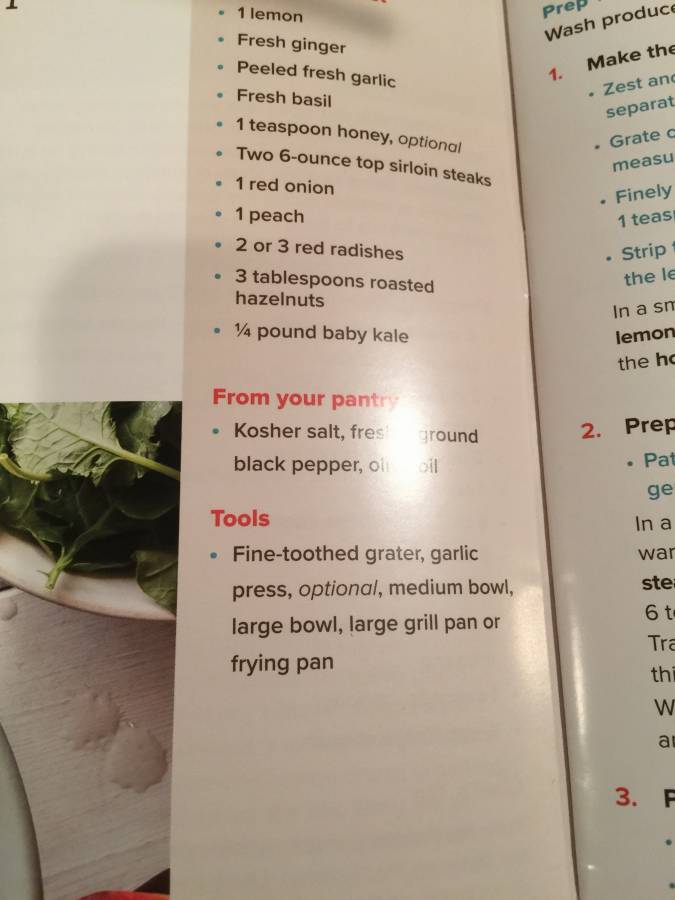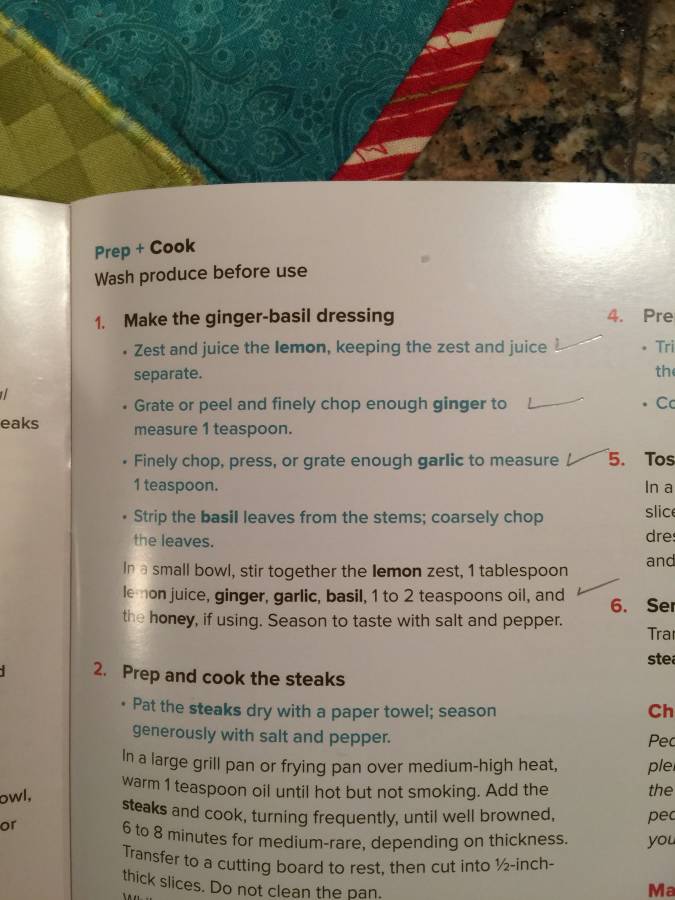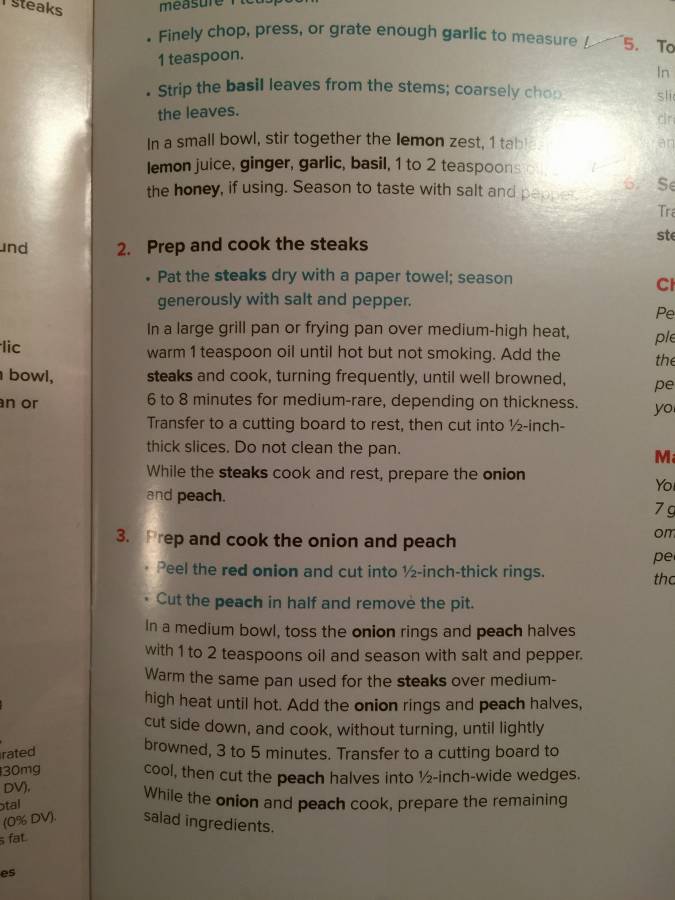 It was good. I am so happy with SunBasket.com . I can not wait until Tuesday for our next two orders.