Today we ate at Classic on Noble in Anniston, AL.. Oh it is such a beautiful place and the food is awesome. It was Gary's cousins get together. They meet every couple of months.  I loved to take the strawberries and hold them under the chocolate fountain. My sister in law Wanda and myself wondered if anybody would notice if we just stood there and drank from the fountain.  If any of you with in  a driving distance of Anniston, AL it is worth the trip.
Ok here are some picture I took today. Fun's over. Tomorrow I have to get back to sewing.
At home.. Spanky looks so cute!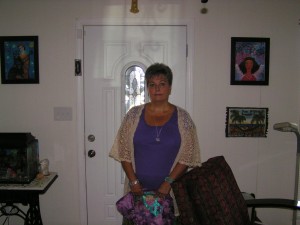 I was in Hippie/Gypsy mode.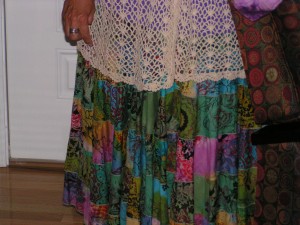 I loved this skirt.. I felt like a box of crayola's.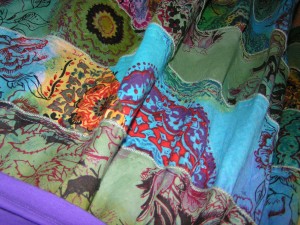 Upclose and personal. I loved the colors and material and it even had a built in slip..YAH!! for someone who hates underwear this was just perfect!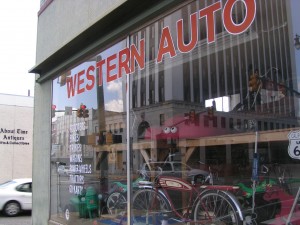 An old Western Auto.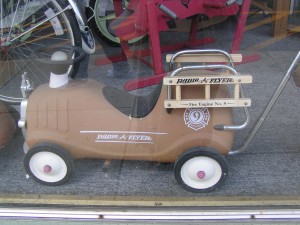 I bet there was nose prints on the glass. I stared and ooohhh and   aaaahhhd!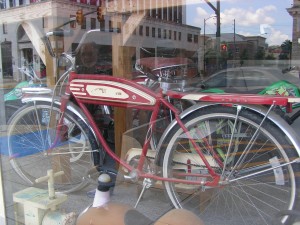 I want it and who is that Ghost Man looking back at me? Could that be the Ghost of Christmas Past?  Or Spanky?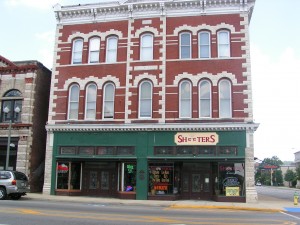 I would love to have a quilt shop in this building.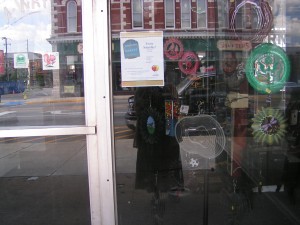 THERE'S THAT GHOST WOMAN AND THAT HEIFER HAS ON MY SKIRT!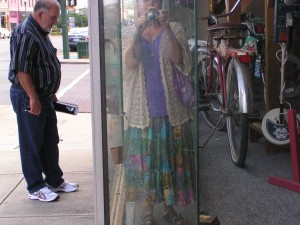 NOW THAT GHOST WOMAN HAS MY CAMERA!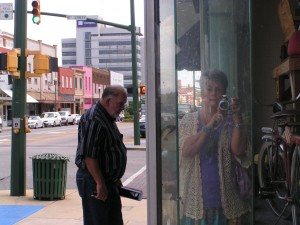 OH SHE IS LOOKING TO SERIOUS while Spanky checks out the toys for his mental Christmas List!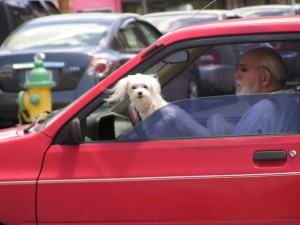 Even the animals see spirits!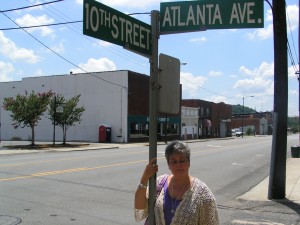 I am starting my new career.. Pole dancing!  Going to have to color that hair first!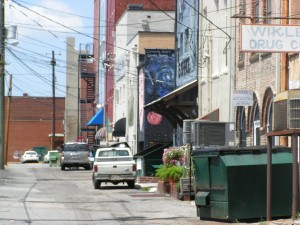 I have stooped to an all time low..HANGING OUT IN BACK ALLEYS!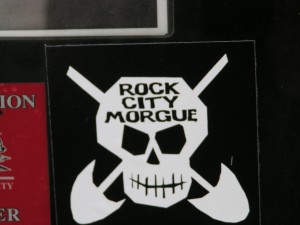 This was on a door in the back alley.. SKEERED ME!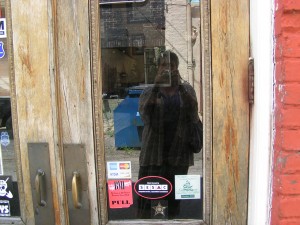 OH NO, NOT THE GHOST LADY AGAIN!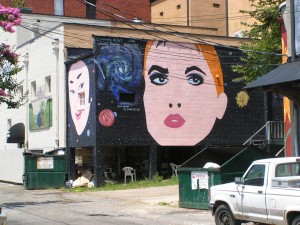 The back of the Classic on Noble. I wish I had this painted on my garage.. They need to clean up under the building. Other than that, it is so beautiful inside.  They even had someone play the piano while we ate.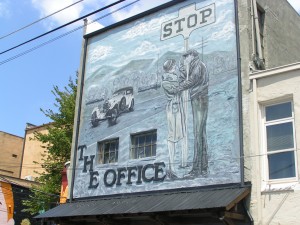 Next door to the Classic.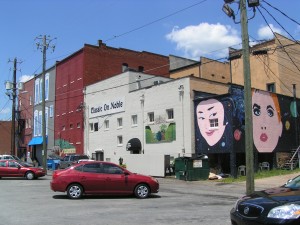 There is two of them.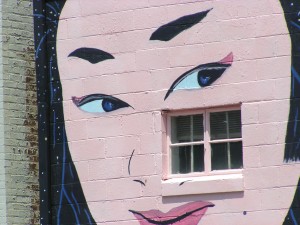 What is the saying? "Eyes are windows to your soul?" Well they did not exactly make the eye but she had the window.
Would this be double vision?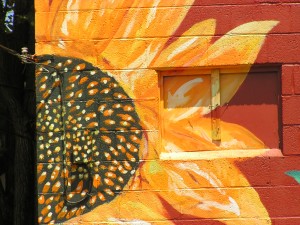 Sunflowers are my all time favorite..NOW CAN SOMEONE TELL ME WHY I DONT HAVE ANY PLANTED IN MY YARD? I can't figure that one out myself.
GOSH I LOVE THIS!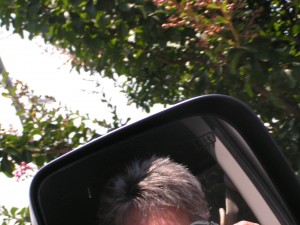 Martha Cash..I believe she is catching up to you… The ghost lady's hair looks like it has seen a ghost and turned white!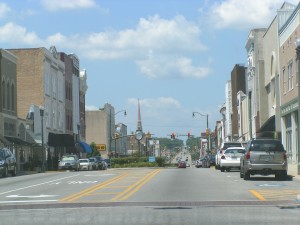 Downtown Anniston, Alabama. Oh the memories as a child with my Granny and Pop here..Priceless!!