Oh sure.. Here in Alabama we rarely get snow. If we did and I even came near a set of snow skis I'd end up in traction in the hospital.
That does not stop Simon Beck from making quilts in the snow. Of fabric? No of snow using ski's.
Savoie, France. He usually works five to nine hours a day. When Simon finishes his quilts are usually the size of three soccer fields.
Here are three examples of his work and after that a couple of links where you can go see a lot more of his beautiful work.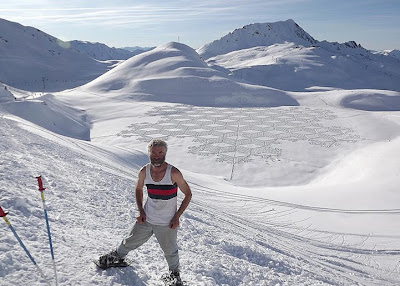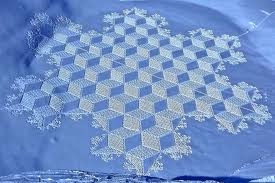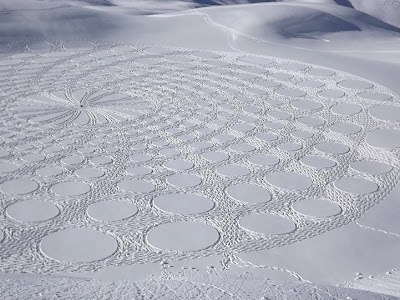 You can go to www.google.com  at the top left in the black bar click images. Then in the browser bar type in Simon Beck and all the images will come up.
Simon is also on Facebook.  Simon Beck (snow artist)