Well as I have said Sunday June 12th will be our 24th anniversary. The best 24 years of my life so far. I plan on having 100 more!
Gary loves airplanes. A while back on one of those Living Social Deals I get in emails of things in the Birmingham,Al area I bought two tickets to the Birmingham Southern Museum of Flight. It is located out by the airport. I was not sure being a woman if I was going to enjoy it but I will say it was excellent and I had a wonderful time!
Here is a caption of the day. IT IS A LONG POST but I think if you stay with me to the end you will have a good time.
We started out this morning and I was just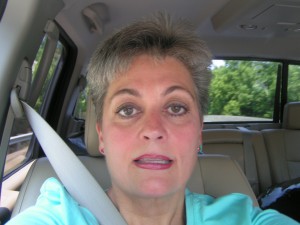 Hubby was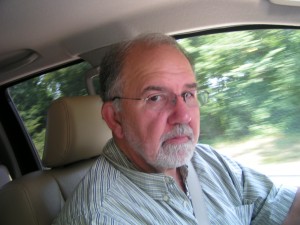 from the looks of it he was not in much of a mood for my foolishness. He will get over it!
Well look here, getting close!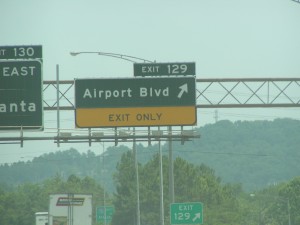 Yep made it safe and sound.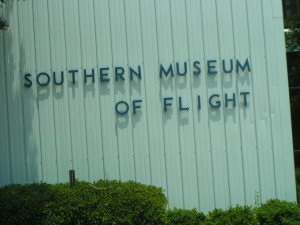 I see the Army is here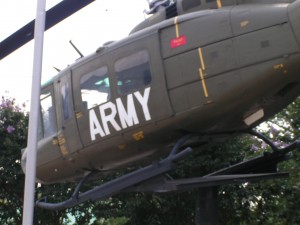 In the Good Ole'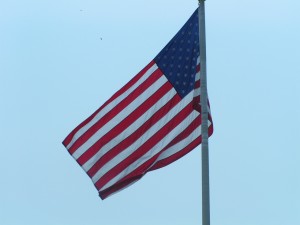 Hmmm that man must have brought his daughter to see the planes!!(I know I am bad)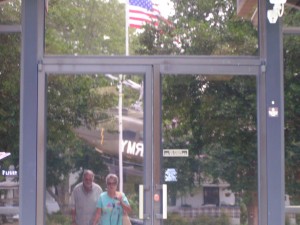 "Excuse me, I need to see some ID." "If you cant behave you are going to have to leave!" Gosh I never have been thrown out of a museum by a wax dummy before!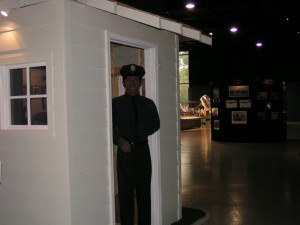 There was a great exhibit on the Tuskegee Airmen.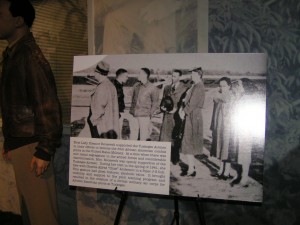 Why is it, no matter where you take them, they are always trying to pick up women?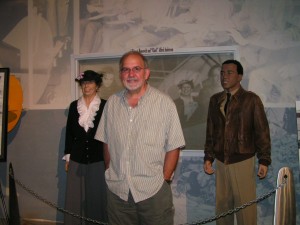 Hey Eleanor Roosevelt, leave my man alone, you hear?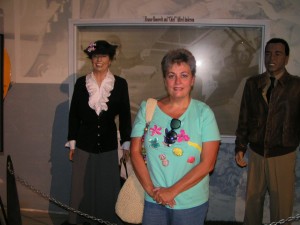 Eleanor says "Hey!"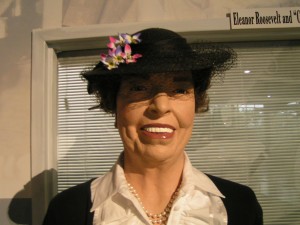 Then we saw….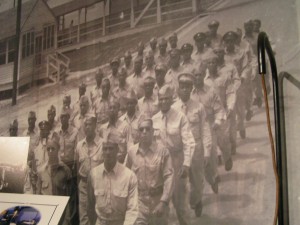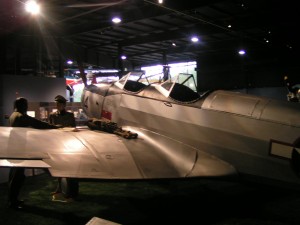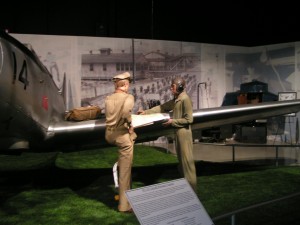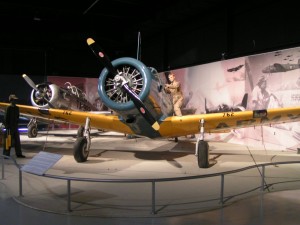 In this area there were stories about how the Americans dropped parachutes full of chocolate candy in Germany I think it was and the people were telling how they could not afford chocolate and how much it was appreciated. You can Google "The Candy Bombers" and read more about it.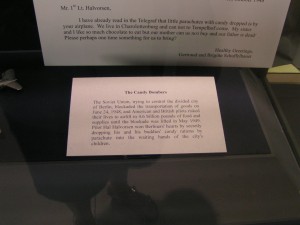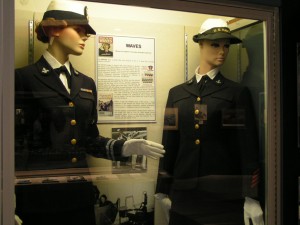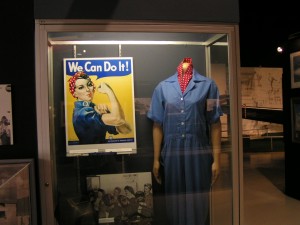 My little boy was having such a good time. UNTIL….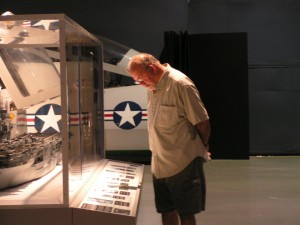 He found out I joined the service!!!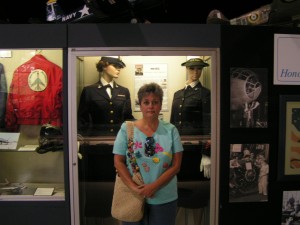 He need not worry. I could not pass basic training and they would send me home by first recess! I never would be able to go over those wooden things on ropes and when they found out I was missing, they would find me still sleep in my bunk. Yep I would get dishonorably discharged the first week, or put in the brig because when one hollered at me I am afraid I would slap the crap out of them!! "You are not going to holler at me!!!! Who you think you are talking to? I am old enough to be your Grandmother!"
They had a lot of engines. Gary's daddy Jack was in the Navy and he used to work on airplane engines. He was a Chief mechanic.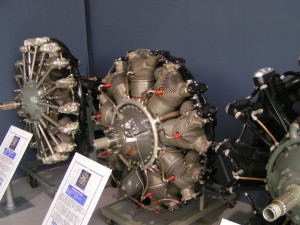 No way..this does not even have a wall, or seat belts. How do you stay in? Bungee cords?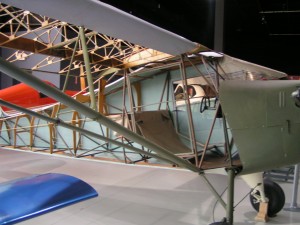 It gets worse. This did not have an engine. It went on air! I DONT THINK SO!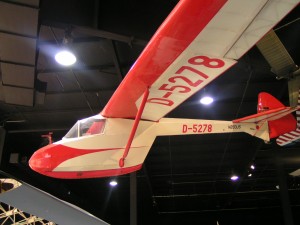 The first war I remember was the Vietnam War. I hate war. But  it happened and here are some pictures. It seems like this was a flag that the Vietnamese had when they were captured. In one of the pictures below their hands are tied with this flag.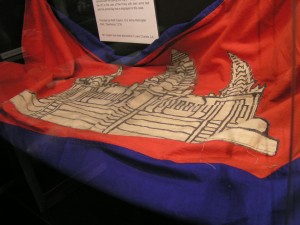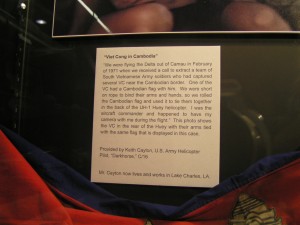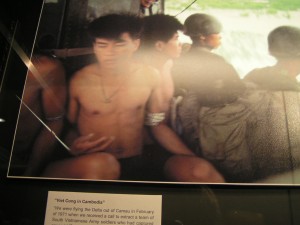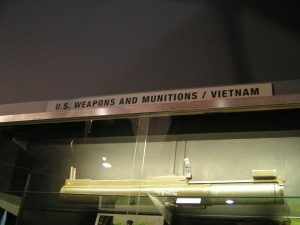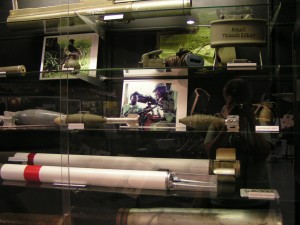 Do you mind telling me what color red that is??? I need my front door painted!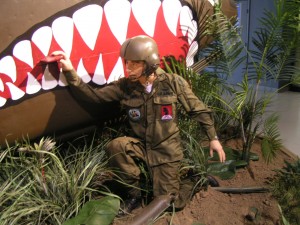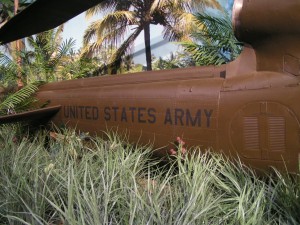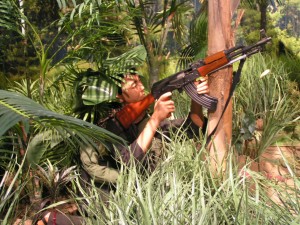 WARNING…. BOOBY TRAP!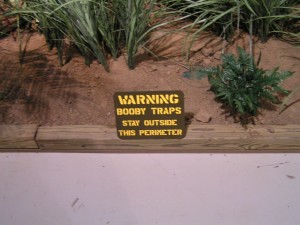 I should be ashamed!! BOOBY TRAP!!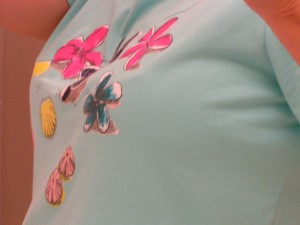 YOU JUST TOOK A PICTURE OF WHAT??? I KNOW YOU DID NOT!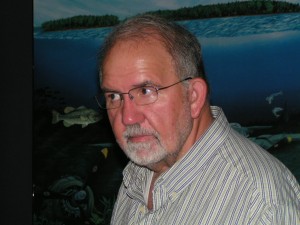 The Mighty Wizard Of Oz looking for Dorothy to head to Red Lobster!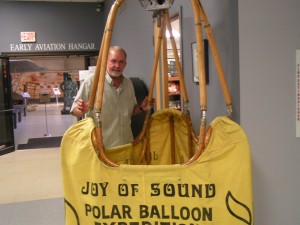 This is as close as I am going to get! WHEN I FLY I WILL BE GOING TO MY FINAL HOME WITH MY ANGEL WINGS!
Bless his heart he could not take a clear picture for anything. 
We headed to Red Lobster at Eastwood area. This is where we had our first date January 1987. Our table was occupied where we sat lovingly gazing over each other that night and I did not think it would be the Christian thing to do to go over and pitch them out of the booth so we went to another table. Then the waitress told us that this was the last month it would be open. They are moving to Trussville, AL.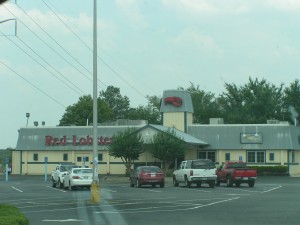 I am amazed how much I have changed these last 24 years!Here I am daydreaming about the rest of our anniversary weekend.