I was not even finished posting my pictures and I looked and they had been published! So here goes some more.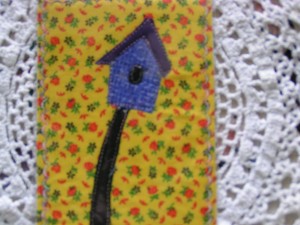 Rachel P. Another card from my Birdhouse Garden Swap.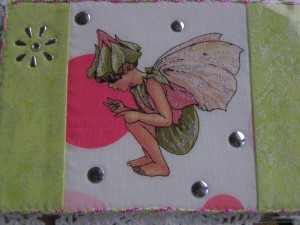 Karen N.. I just love fairies in the garden, don't you?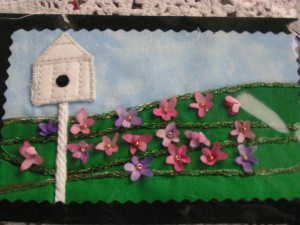 Karen N.. She was one busy woman this month. Here is another of my themed cards, Birdhouses and Gardens.
Stephanie L.. Look at the different types of techniques on this card. Another one from the Garden/Birdhouse swap. I just think it is so neat. The back is a pretty lavender and she even drew a flower stamp. Very creative. Here is the back.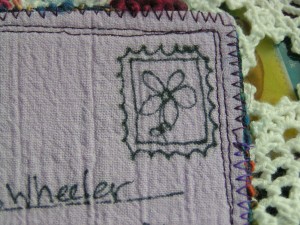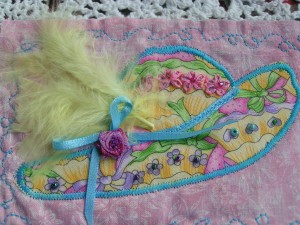 I am waiting on Barbara L. to make a hat like this and wear it to her church.  I also like the stamp she put on the back. It said, "Let me know if you don't receive this."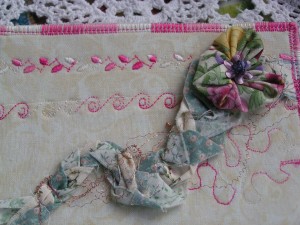 This is by Sinikka R.  Look at the cute fabric yo yo with the flower center. Very pretty stitching. 
There are some very talent people that I have got to know on Trading Fabric Postcards. This is  not a hard thing to do and I would love to see some of you sign up.