We have had a month and a half. I lost Prissy, our cat of 20 years. She was 23 but we had her living with us the past 20.  Then some personal issues. Well today I signed on the computer and on a group I belong to there was a lady asking would anyone like a bird. She and her husband are relocating and they can not take the bird.
I HAVE BEEN WANTING A BIRD SO BADLY.  I asked Gary what he thought and he said it was ok with him. Today we went and met the couple and Tweety and now Tweety lives here with us.
He is one fortunate bird. He came from a pretty great home. He has all the toys and most awesome food and a very big cage. You see he is a parakeet and he lives in a parrot cage. You can tell his mother really cared about him.. Well his new parents are going to take as good of care of him as you can imagine. I intend to carry on the tradition of spoiling Tweety. Here is some pictures of him.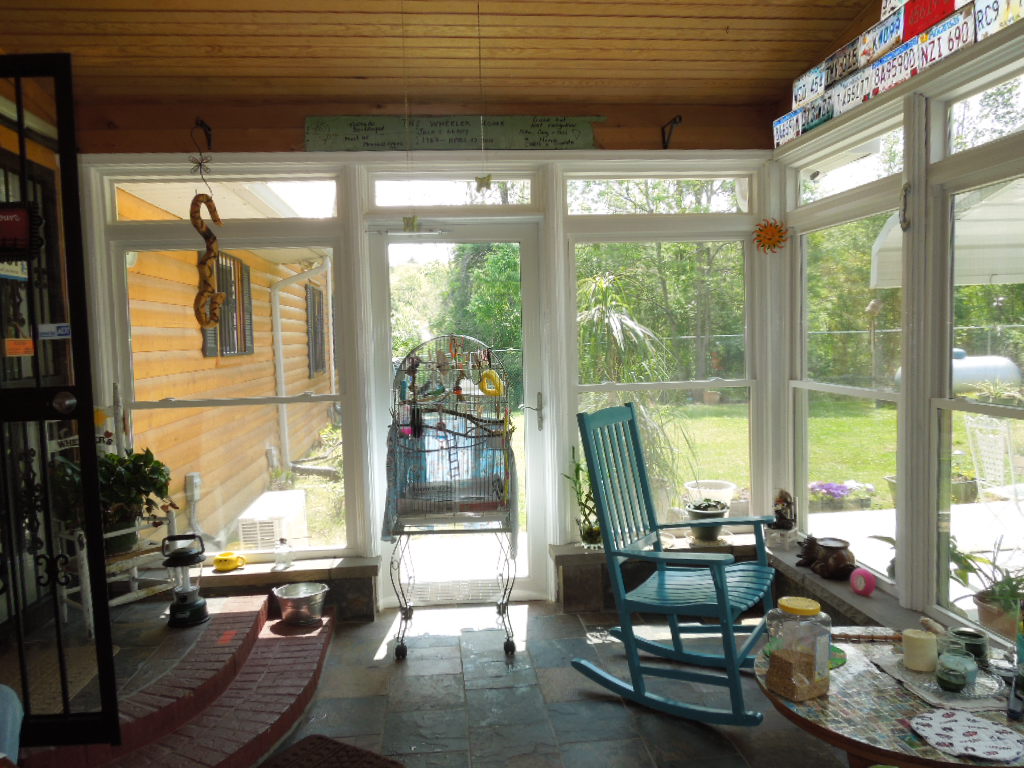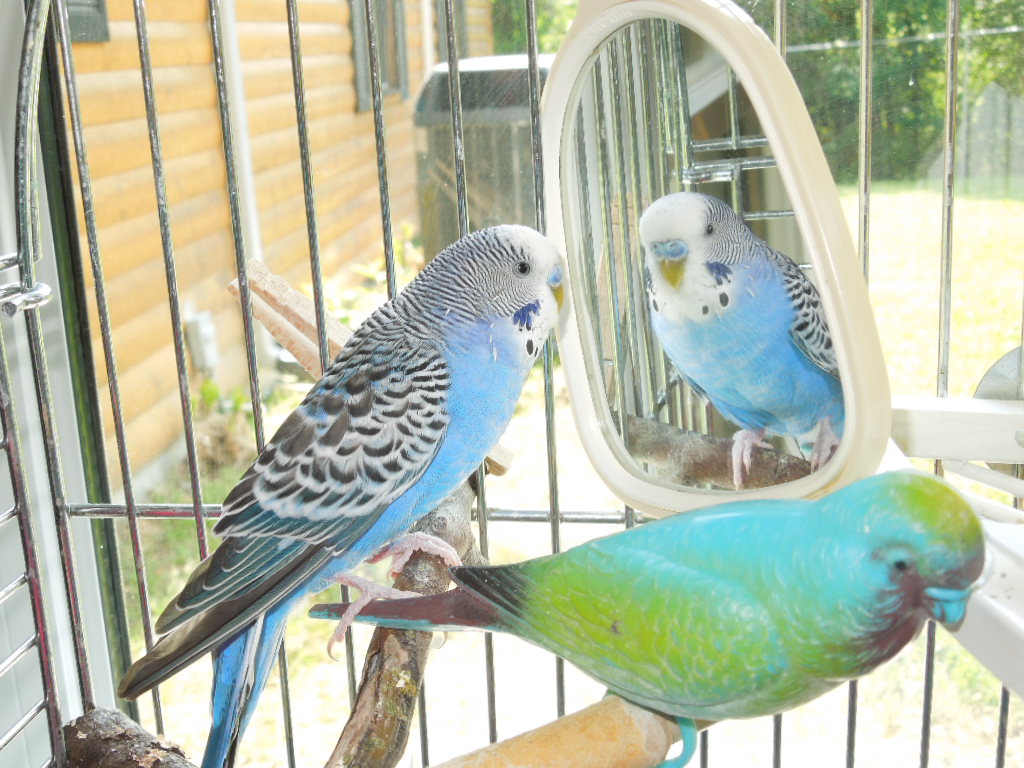 That is his cage mate Birdbrain!  I left him out on the sunporch for a while . We brought him in the house and he is singing his head off watching Nascar! How I love this bird!!!!!!
Please check out the lady's eBay site  stox_girl.   She is going to have a lot of great items for sale.