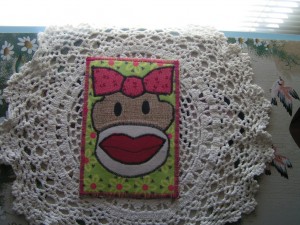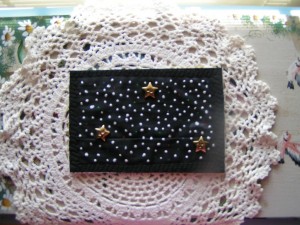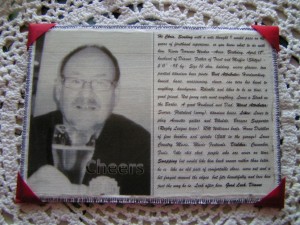 I am going to have to explain these next two. We had a member that once belonged to another group and she said "Maybe we should take our husbands and swap them." Jokingly .. Well the ladies in that group threw her out. When she told me I said we would swap our husband on here and we had a lot to sign up for that swap. This is Dianne's husband that she sent me and to date he has not given me any trouble. Been very quiet.
This next picture you see is my husband Gary and I have to tell you ahead of time. It does look funny. It was made in Florida on the balcony of the condo we were staying at and his hair did not show up so I painted him some sprigs of hair that the wind caught up and had it blowing. That is why he looks like he has an indian headdress on.. I can't draw! My husband is very handsome and this picture does not do him justice.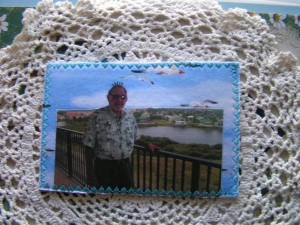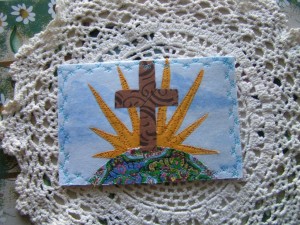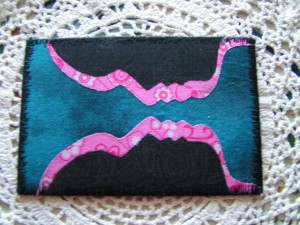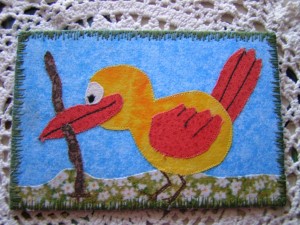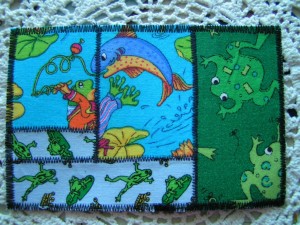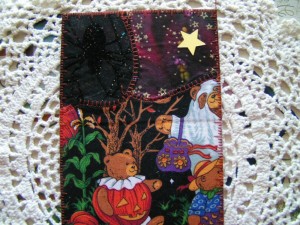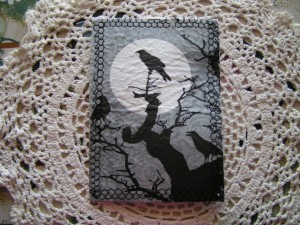 I took a Halloween napkin and ironed fusible web on the back of the napkin and then ironed it on a piece of Peltex to make this card.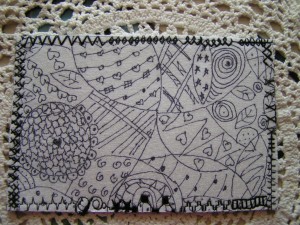 My first attempt at Zentangle! I do not know if I will try this again.. I am not that creative to doodle.