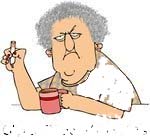 I have had things on my mind lately. No marriage problems, no other kinds of problems but a design for a quilt I have in my head. I am about to the point where I can put it on paper and get started on it. I can say one word. HIPPIE! Does that give you any indication of what I have in mind.
Then it did not help the copy of a book I bought, The Woodstock Story Book came in and gave me even more ideas.
http://www.bethelwoodscenter.org/   Is a great place to go and visit and shop online. It is on the land where the Woodstock Concert was held. I wish I had been there. ( My copy is autographed by both authors.)
Do you ever get this way? Where you are in such deep thought your husband or family members keeps asking, "What's wrong?" "Nothing, I am just in heavy duty creative thought mode."
I few months ago I googled Hippie Quilts and found one I really loved. I contacted the owner and she graciously let me use the pattern of the van for my own personal use.  I may use her van or I may do one of my own. I have not decided yet what to do. Oh decisions. Do they not come often and in a group.
I also have been wanting to get started on a new Eureka quilt. It is made entirely of African fabrics. I love those fabrics so much. They are so warm and just beautiful. Jackie Robinson of http://www.animasquilts.com/ is the designer of the Eureka pattern. I have made one quilt that was accepted in the American Quilters Society Quilt Show in Knoxville, TN a few years back. I have been gathering my fabrics for a new one. I think it will be beautiful with all the different fabric choices I have. I can't wait to get started on this one.
So until then. Peace , Love and Happiness!