Linda came today. Some of you know her as Agent Wade of the LFALA UFO Division.  Deara came over also and brought us both two beautiful golden seam rippers.  Lord only knows we needed them a couple of times.  Deara ironed. That was a miracle in itself. If she keeps it up she'll have to be Agent Deara.
Linda brought some of her gorgeous quilts. Here is a few pictures to enjoy.
I think she called this pattern "Thirty Something."
Another set of fabrics but same pattern.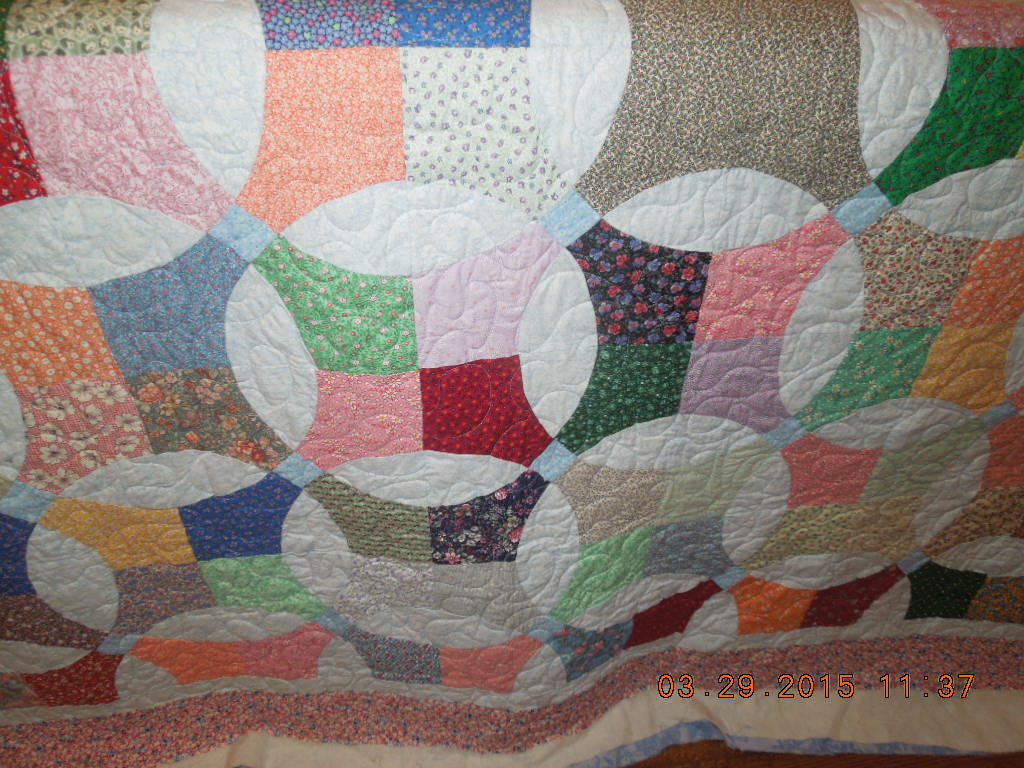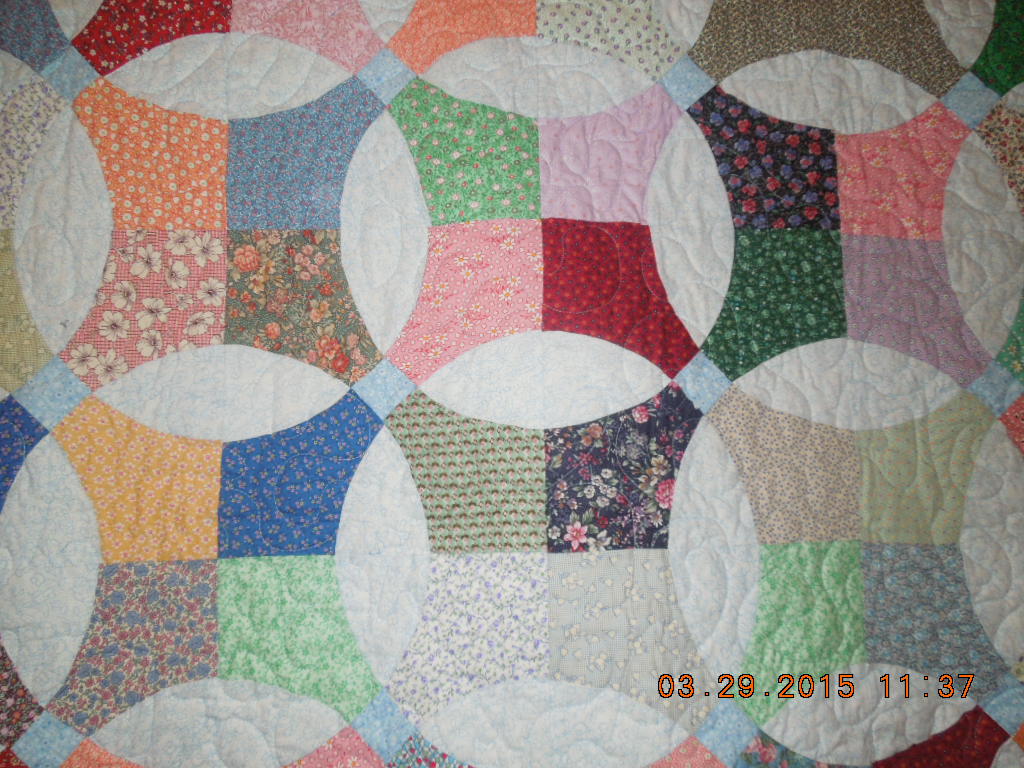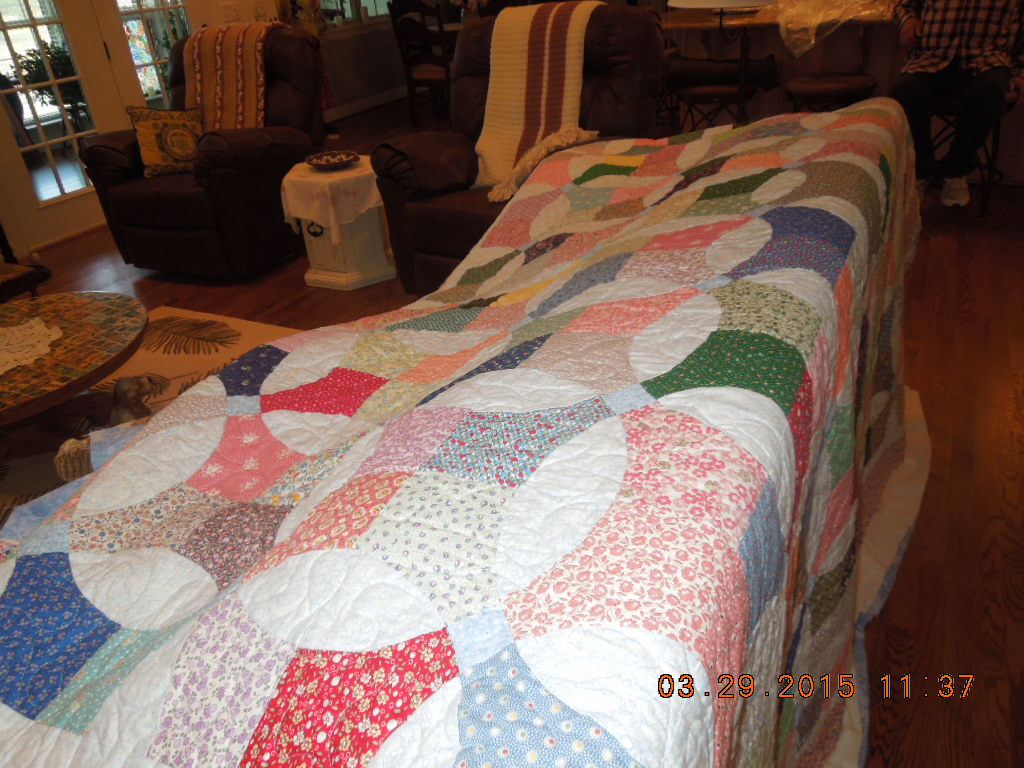 Boy does my Tin Lizzie frame look lonely. I only lacked about two feet to go of this quilt and it was finished when the machine got sick. It has been gone three weeks and the sewing machine place has not even started working on it. I tell you my patience is running thin. I am hanging in there and eliminating UFOs here in Locust Fork, Al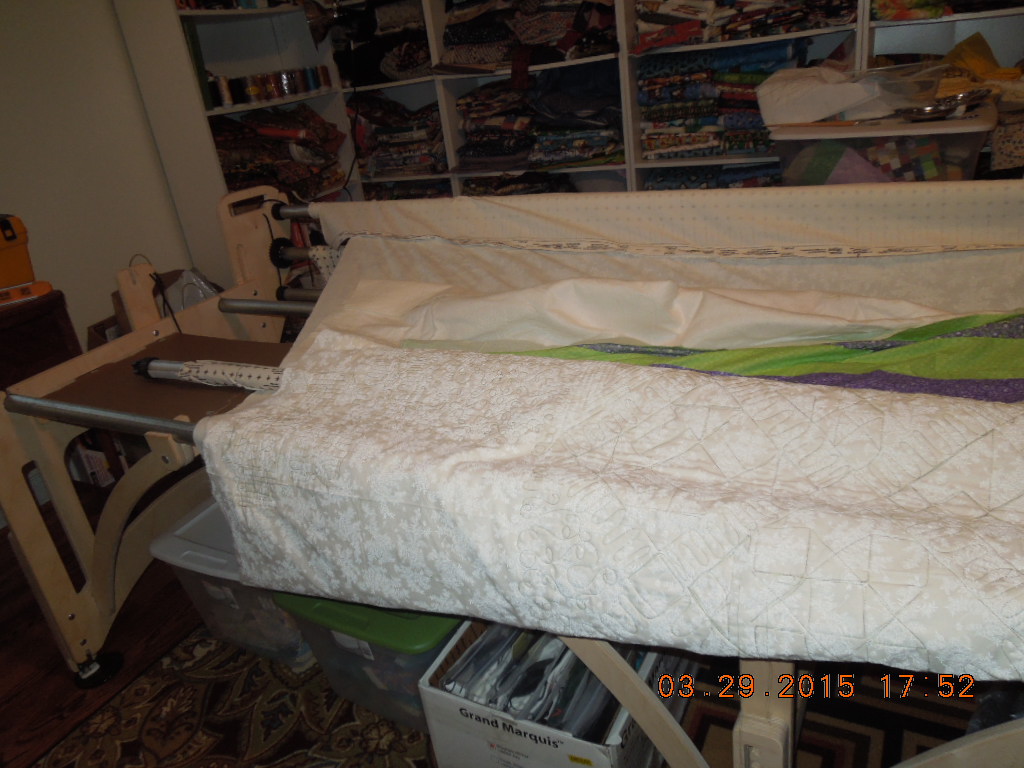 You'll have to wait till later for this picture and post.. STAY TUNED.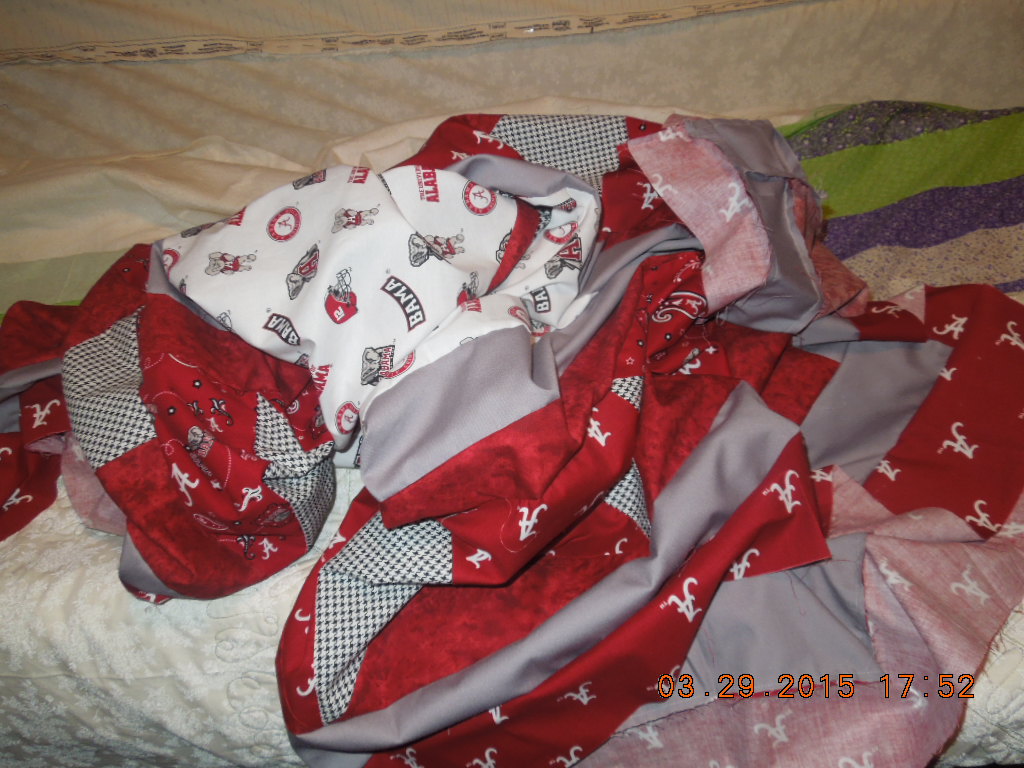 The ripper. If Deara continues to help us out we may make her title "Deara The Ripper."