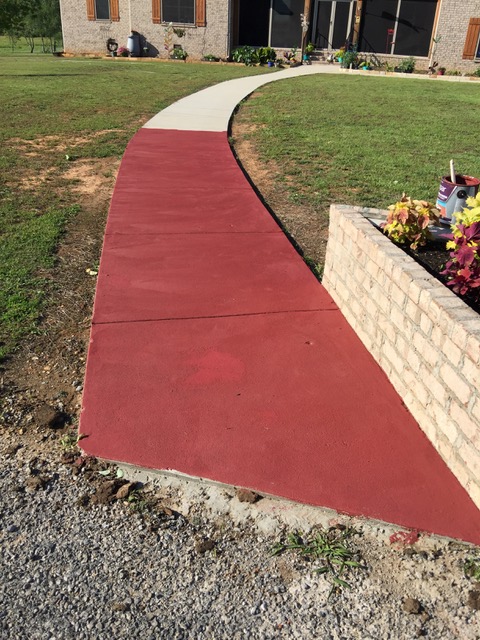 I got started yesterday on the painting of the sidewalk. I was rolling it at first but it was really sucking up the paint and did not look good so I decided to get down on my knees on a box lid and paint it with a brush. Yes I know this will be a lot more work but it will look better in the end.
I really like the color of paint and it is going to be the front porch floor when my neighbor Ali and I are finished with the sidewalk. Who knows maybe even a garage floor where we park the cars. Can you really tell I love this color?
Stay tuned for the adventure of the Wicked Witch and Dorothy!!!!  I just hope no Toto's walk on it today.
This is so much fun. I hope I never grow up!!!